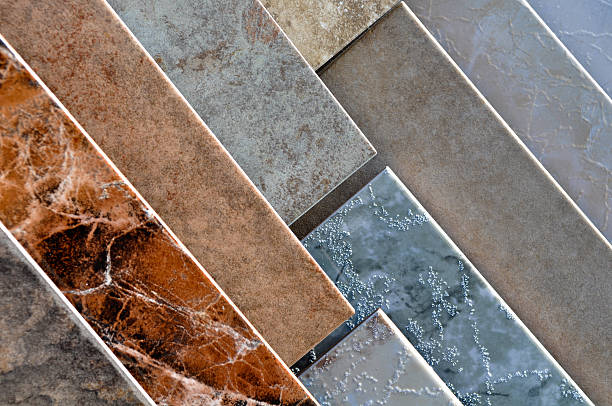 China is a big country with a large population, so it's not surprising that the tile market is also quite big. In recent years, the quality of China tiles has improved a lot, making them more competitive in the global market. If you're looking for some good China tiles, then these 10 brands are a great place to start.Check  out now!
1.Marco Polo
Headquarter
Dongguan,Guangdong Province
Company Background
"Marco Polo" brand was born in 1996, and is the earliest branded and the largest building pottery brand with the most complete product series in China, and has been selected as "China's Top 500 Most Valuable Brands" for 12 consecutive years.
 The company has fully passed the national 3C system certification, EU Intertek CE certification and British BSI ISO9001.
Marco Polo brand has been honored as "Famous Brand of Building Ceramics in China", "Top Ten Annual Brand of China (Ceramics) in World Market", "China Famous Brand", "Top 10 Brand of China (Ceramics)", and "China Famous Brand" and other honors.
Marco Polo has built more than 3,000 stores at home and abroad, and its products are exported to Southeast Asia, Europe and America, etc. It is the strategic cooperation brand of many design institutes and the main supply brand of building materials for Olympic Games and World Expo.
Key Products
Matte tile, polished tile, glazed tile, interior porcelain tile, microcrystalline stone, hand-carved tile
Recommended Reason
Through the continuous integration and operation of capital, knowledge, talents, technology and information resources, Marco Polo has been cultivating the core competitiveness of the enterprise, ranking among the top three in China's building pottery and marching towards the goal of a century pottery enterprise and a world brand.
2. DONGPENG
Headquarter
Foshan,Guangdong Province
Company Background
Founded in 1972, Dongpeng Group is a one-stop service provider for the whole home, with tiles, sanitary ware, wood flooring, coatings, accessories and other businesses, committed to providing consumers with comfortable space solutions, high-quality product configuration and humane and genuine service.
Dongpeng has 14 large home production bases, more than 5,000 stores and 50,000 professionals in China, and the products are widely used in high-end landmark projects around the world, such as the Beijing Olympic Stadium, the National Grand Theater, the U.S. Empire State Building, etc.
Key Products
Glass tiles, glazed tiles, antique tiles, curtain wall porcelain panels, sanitary ware, crystal porcelain
Recommended Reason
Dongpeng Group is a world-class professional manufacturer and brand of ceramic tiles and sanitary products, and is the largest tile company with a single brand in China.
It has registered international trademarks in nearly 30 countries and regions, such as the United States, the United Kingdom, Germany and Italy, and its products are sold well overseas, with the largest exports including the United States, Canada and Australia and other high-standard countries.
Read more:China Bed:How Much Do You Know ?
3.NABEL
Headquarter
Hangzhou,Zhejiang Province
Company Background
Nabel Ceramics, founded in 1992, is headquartered in Hangzhou, China. Since 2003, the sales have been leading for fourteen years as single brand in China. Nabel has been concentrating on high-end porcelain slab and ceramic tiles and persisting in technological precedence, so as to  become "the world's best supplier of decorative articles".
At present, it owns three famous series such as Nabel Simm Marble, Nabel and Cesan, and the whole series of products has produced many new decorative design concepts.
Key Products
Completely glass polished tiles, matte tiles, European-style retro tiles, microcrystalline glass ceramic composite panels, ceramic glazed wall and floor tiles, porcelain glazed wall and floor tiles
Recommended Reason
Nabel has always adhered to the innovation-driven development strategy and led the ceramic tile industry with technological innovation. Nabel adheres to the spirit of "1.001" and the mission of "creating healthy and high-quality life".
The company persistently improves its craftsmanship to create every unprecedented product, sharing joy and pleasantness of life with everyone.
Read more:Importing China Hotel Furniture for Your Hotel Project in 2022
4.GUANZHU
Headquarter
Foshan,Guangdong Province
Company Background
Guanzhu Ceramics is a ceramic tile brand built by New Pearl Ceramic Group for 24 years. With strong comprehensive strength and outstanding competitive advantages, it has maintained rapid and steady development for 24 consecutive years, and is one of the brands with super market competitiveness in the ceramic industry.
New Pearl Ceramic Group was founded in 1993, with a registered capital of 1.2 billion yuan, and has developed into a modern enterprise group specializing in the production of ceramic wall, floor tiles and sanitary ware.
At present, it has five production bases, three industrial parks and more than 22,000 employees, forming a scale advantage of more than 60 production lines and an annual production capacity of over 200 million square meters.
Key Products
Exterior and interior wall tiles, floor tiles (polished tiles, antique tiles, wear-resistant tiles), art tiles,sanitary ware
Recommended Reason
In the past 24 years, Guanzhu Ceramics has been persistent in the pursuit of product quality. In strict compliance with the "a line, a variety, a specification, a color" principle of professional production, the raw materials are carefully selected,the production of each tile is after more than 600 processes of refinement, and the product quality is excellent and of superior performance.
Read more:
5.MONALISA
Headquarter
Foshan,Guangdong Province
Company Background
Monalisa tile brand was founded in 1998 and belongs to Monalisa Group Co. After years of development, the company has developed into a modern pottery enterprise integrating scientific research, production, sales and foreign trade. The company has won more than 60 national, provincial and municipal honorary titles, such as "Guangdong Famous Brand", "Guangdong Famous Trademark" and "National Torch Plan Key High-tech".
The company has 21 fully automatic computer-controlled production lines and has introduced the most advanced production technology and production equipment from Italy, Germany and Spain, which makes the products' performance stable and better than the national standard.
Key Products
Ceramic thin plate, light plate, ceramic art painting, ceramic large plate and ceramic rock plate
Recommended Reason
Monalisa tile brand continues to pursue internationalization and high quality, and its global market share keeps rising, with products covering thousands of colors in three categories of products: wall and floor tiles, ceramic panels and porcelain art products.
Monalisa Group not only has a strong manufacturing platform, but also makes use of its sound international network and first-class design team to integrate the world's trendy decorative materials and cutting-edge design concepts to fully meet the individual needs of consumers, which has become a model of design culture and art connotation in the field of architectural ceramics.
Read more:Buying China Mattress:What to Consider&Where to Buy
6. DEER TILE
Headquarter
Foshan,Guangdong Province
Company Background
Deer Tile brand was created in 2012 and focuses on the research and development, design, production and application of high-quality super wear-resistant marble tiles.
 Deer Tile created the national patent technology of "super wear-resistant diamond glaze". The degree of wear is more than 4, and the wear resistance is 3 times higher than that of ordinary tiles, which effectively improves the wear resistance of tiles. Bighorn deer tiles are super wear-resistant and long-lasting new.
Key Products
D3 Classic Stone,D5 dense seam continuous grain large plate,D7 Soft Light Rough Stone Series,S slate series
Recommended Reason
 Deer Tile has mastered the core technology of super wear-resistant marble tiles and won the first prize of the national industry science and technology award. So far, it has owned a number of national invention patent technologies.
 Deer Tile represents the most stringent wear-resistant standard in the world. It is a revolutionary product in the ceramic tile industry, bringing ceramic tiles into the era of super wear-resistant.
Read more:Wooden Furniture from China|Everything You Need to Know
7.OCEANO
Headquarter
Foshan,Guangdong Province
Company Background
Oceano Ceramics Co., Ltd. was officially established in 2000, mainly engaged in high-end tile technology research and development, custom production and sales. The company has built Asia's largest, well-equipped, advanced and fully functional architectural ceramics research and development center in China, which is equipped with more than 150 senior technical experts all year round.
Oceano has three modern production bases for building pottery. Two of the production bases are located in Foshan, the pottery capital of China, covering an area of 1,200 mu; the other production base is located in Jingdezhen, the porcelain capital of the millennium, with an investment of 1.3 billion yuan and an area of 1,600 mu.
Key Products
Lightweight tiles, glass tiles, glazed wall and floor tiles, matte tiles, antique tiles, polished tiles, crystal tiles
Recommended Reason
Oceano is equipped with advanced ceramic production equipment, comprehensive use of advanced technology and management mode, and known for scientific and standardized programmed management, innovative and leading new product development and specializing in the production and operation of a variety of high-grade building ceramic products.
8.ASA
Headquarter
Shanghai
Company Background
Founded in 1973, ASA Tile is a platform-type ceramic manufacturing enterprise integrating product development, production, marketing and service in an all-round way, with all-category, all-channel and all-marketing as the market layout.
ASA Tile has formed 2 major marketing centers in East China and South China, 14 provincial branches, 3 major R&D bases in Shanghai, Foshan and Hubei. ASA Tile has been awarded as one of the top 500 Asian brands for 6 consecutive years, with a brand value of 18.691 billion yuan.
Key Products
Slab,backdrop, marble tiles, 55°soft light marble tiles, wall tiles, sintered stone, timber tiles, rustic tiles, cement tiles
Recommended Reason
The sales network of ASA Tile spreads to 43 countries and regions, such as EU, USA, Australia, Japan, South Africa, etc. With high quality products and professional services, ASA has become the tile supplier of the world famous landmark projects such as the Great Hall of the People of China, the new CCTV building, the world's tallest building-the Burj Dubai, Singapore Airport, etc.
Over the past 49 years, ASA Tile has been providing a large number of high quality and excellent taste products to global consumers with its green, intelligent and integrated production concept, which is widely praised by users at home and abroad.
Read more:Home Furniture in China|An Ultimate Guide
9.EAGLE
Headquarter
Foshan,Guangdong Province
Company Background
Guangdong Eagle Ceramics Group Company, founded in 1974, is one of the internationally acclaimed modern building ceramics manufacturers. Eagle Group owns three famous ceramic brands: "Eagle", "Huapeng" and "Eagle 2086". The products are widely used in key government projects, high-grade office buildings, high-grade residential areas, star hotels and homes.
Eagle has been developing domestic and international markets with its own brand, and has more than 1000 distribution networks worldwide, exporting to more than 120 countries and regions such as the United States, Germany, Italy and France.
Key Products
Porcelain polished tiles, porcelain glazed tiles, glazed interior wall tiles, microcrystalline stone, through-body marble, large-size tiles
Recommended Reason
Eagle creates brand by quality, wins market by service, and enjoys the good reputation of "many years later, I still choose Eagle" in the industry and consumers.
10.NEW GERAL
Headquarter
Foshan,Guangdong Province
Company Background
New Geral marble tile brand was founded in 2011 in Foshan, the modern ceramic capital of China. Based on the focused marble tile production, New Geral is committed to creating fashionable and trendy home living space for young consumers; committed to providing the most advantageous product supply and service for engineering and whole installation collection customers, to build the marble tile brand of choice for engineering collection.
With a total investment of over 2 billion yuan, New Geral has introduced a full set of 17 Italian ceramic automatic production lines, SACMI large-tonnage presses and Sistem high-definition ink-jet printing machines with advanced equipment. At present, it has three major production bases, with a total area of 2 million square meters and an annual output of 115 million square meters.
Key Products
Mirror marble,classic marble,original stone,Mocha modern tiles,original import sintered stone,whole body marble
Recommended Reason
The New Geral R & D team has joined forces with the Italian and Spanish teams, to create the industry's precious, complete stone elements library: covering 8 categories, 10 specifications, 168 products, and the products reach the leading level in the industry.
The marble tile products have novel design and more than 9 kinds of process surface effects such as glossy, soft, matte and satin, which are widely favored by major heavyweight projects such as villa mansions, star hotels and high-end clubs, and can meet the needs of various channels such as home decoration, industrial decoration and retail.
Check one more of our excellent articles:TOP 6 China Furniture Factory Locations you need to know
Conclusion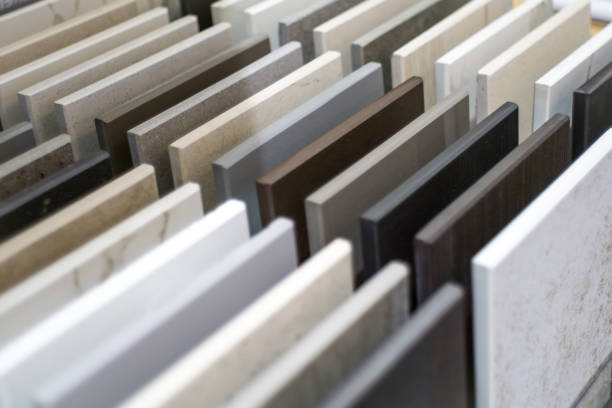 These top 10  tile brands offer a wide variety of tile products to suit every budget and style, from traditional to modern. They also have a strong reputation for quality and durability, making them a popular choice for homeowners and businesses alike. So if you're looking for some new tiles for your next project, be sure to select one of these top 10 brands!You won't be disappointed!
And you may encounter some issues when selecting or importing tiles from China.Tell Simonsense Your Project Details and Get a Quick Quote Right Now , Please Feel Free to contact us!
Others also checked out...
Top 5 China's Lighting Industry Bases;including Top 10 Brands