Background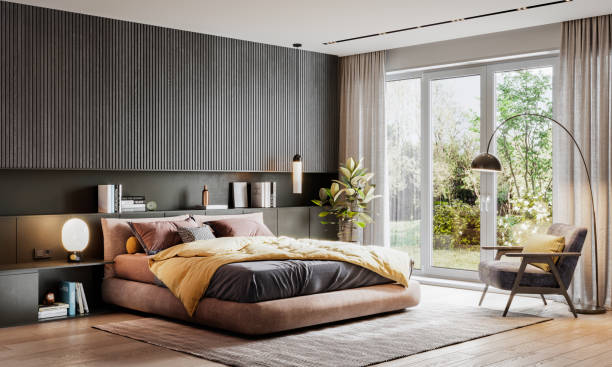 There are many reasons why you might want to import a bed from China. Maybe you're looking for a more affordable option than what's available in your local market, or maybe you're looking for a specific style or type of bed that's not easily found in your area.
Whatever the reason, importing a bed from China can be a great way to get the bed you want at a price you can afford.
Bu in fact, how much do you know about the China bed from the perspectives of material,style,size and price? Is it recommend buying a China bed  in terms of quality?And how to choose the right China bed ?...
If you are the first time to buy bed furniture in the China  market,keep reading this guide which will help you make the right decision and understand exactly what you're purchasing.
1. Need to know before you decide on a China bed
1-1 Bed from China by material
Solid wooden bed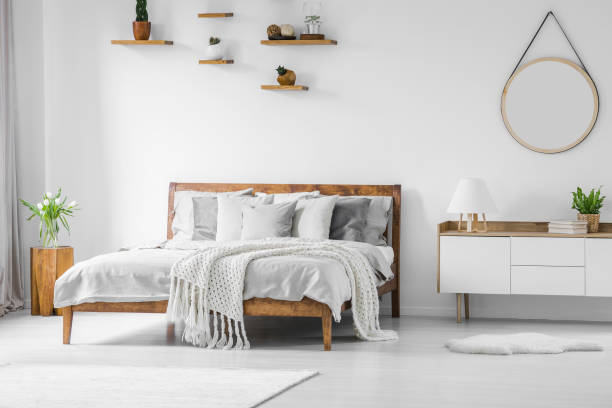 Solid wooden beds are made directly from natural materials, without any remaining processing. This retains some of the characteristics of the original material, such as its grain pattern.
The real solid wooden bed will not present any cracking appearance even deformation.It has high service life and the characteristics of environmental protection.
If it is the solid wooden bed made of rare wood, such as rosewood, yellow pear wood, nanmu wood, has higher collection value.
Comfortable and warm pure solid wood will bring a natural atmosphere to your space, keeping your home away from the cold steel and uniformity of modern materials.
 Check up Wooden Furniture from China|Everything You Need to Know
 Leather bed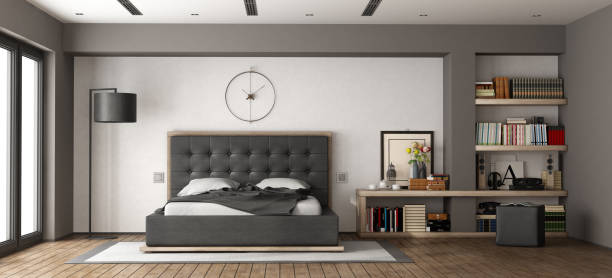 Leather beds are very classy, and if they are paired with leather bedstands and bed frame, they can instantly upgrade the bedroom to several grades.
Leather beds, generally made of the material of animal skin,are soft and comfortable.The material is relatively soft and light. Lying on it is even more comfortable.
However, the cleaning of the leather bed is more exquisite: do not use water directly when cleaning, you can use a dry cloth with a special leather cleaner gently wipe.
Leather beds compared to other types of beds pay more attention to the user's comfort experience, and some also have massage function, but the price is higher.
Fabric bed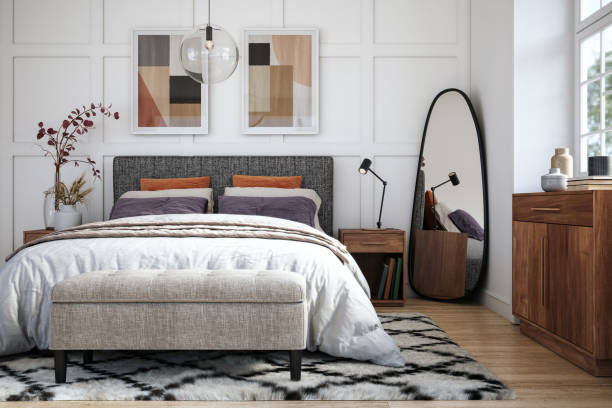 The colorful fabric bed is made of a variety of beautiful cotton cloth, linen and velvet cloth, making to feel very warm.
Fashionable colors and versatile shapes can be deployed to a variety of different personalities.
Compared to solid wooden beds and leather beds, fabric beds are less expensive and more suitable for public consumption.
But it is worth reminding that too soft fabric bed can not support the body, and too hard will oppress the body, both of which will have a negative impact on human health.
Check up 16 Super Office Furniture Manufacturers in China
Metal bed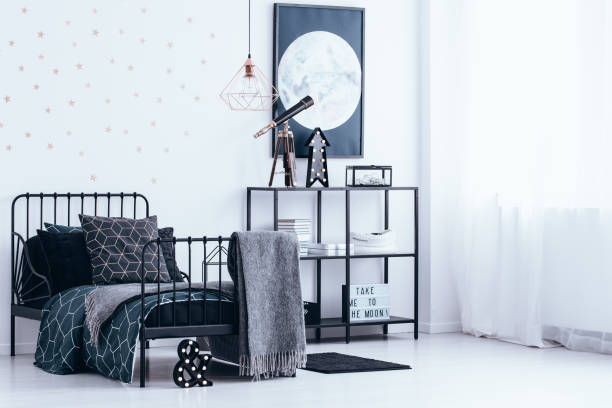 The metal bed has simple and smooth lines and a complete functional structure. The biggest advantage is to reduce indoor air pollution, in addition, it is easy to disassemble when not in use; it also does not occupy space, and is easy to move.
Metal home furniture may give a cold feeling in winter,but if well matched, the same will also have a sense of warmth. Metal bed in the summer is quite popular, because it looks like a very cool feeling. Generally,raw materials are iron pipe,baking paint and wood strips.
Rattan bed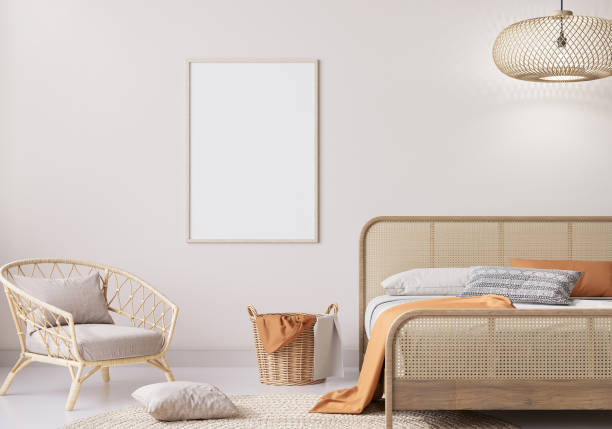 Rattan bed, as the name implies, is the rattan used as the material for making the bed. Rattan is a naturally growing rattan plant.It's tough and resistant to wear and tear, and has been used in ancient China to weave furniture for use.
Rattan is not only environmentally friendly, but also beautiful and produces beautiful furniture, although it also depends on the skill of the craftsmen.
Rattan bed has moisture and heat absorbing properties. Selection of natural, breathable, insect-resistant rattan bed is more conducive to sleep and maintenance.
If you like rustic style you can choose a rattan bed, plus a rustic style bed sheets and mosquito nets to create the rustic style in your heart.
Check up Home Furniture in China|An Ultimate Guide
1-2 Bed from China by style
Chinese style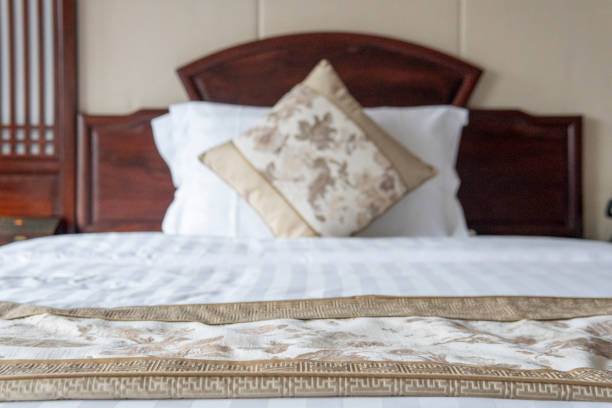 The Chinese style bed is made of hard wood with beautiful texture, which combines the dual temperament of dignity and elegance. It uses the traditional mortise and tenon structure and pinning process to make the bed lines more smooth. Nowadays, Chinese style bed blends Chinese and Western style, making the bed not only has the original antique, but also has a sense of fashion.
Korean Style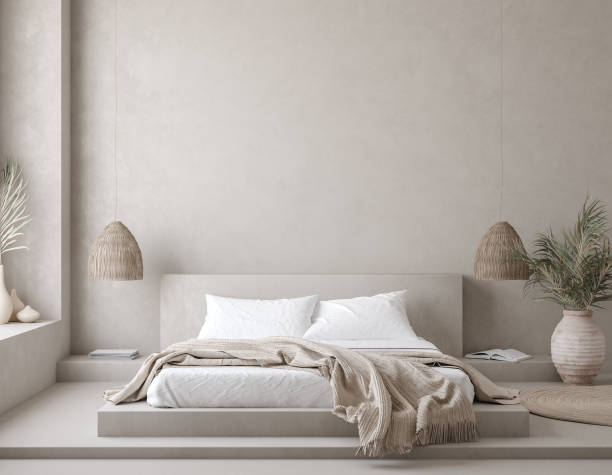 Korean style bed is generally small and exquisite, mostly in white such as cream, ivory and other white. It is usually made of birch wood, tulip wood, etc. as the frame, with environmentally friendly medium fiber board as the inner board.
It brings people a quiet and comfortable feeling with its pure and elegant style, and has become the favorite of the young generation chasing after taste.
American Style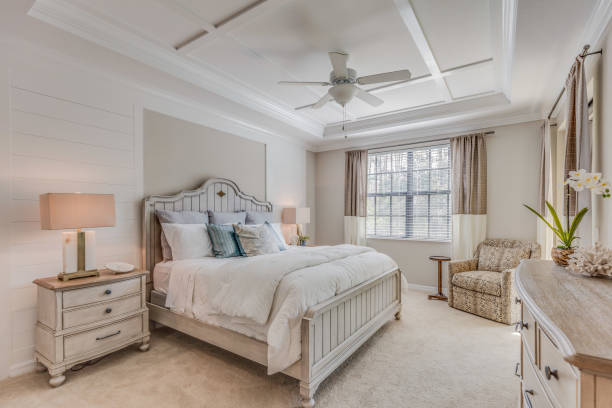 American style beds are mostly made of mahogany, cherry wood, maple and pine. These carefully selected materials establish a good foundation for further styling of American style beds.
The American style beds often appear more rugged.Not only in its materials, but also in the overall feeling it gives people.Because in some American classical style bed, the finish is often taken to do the old treatment.
European style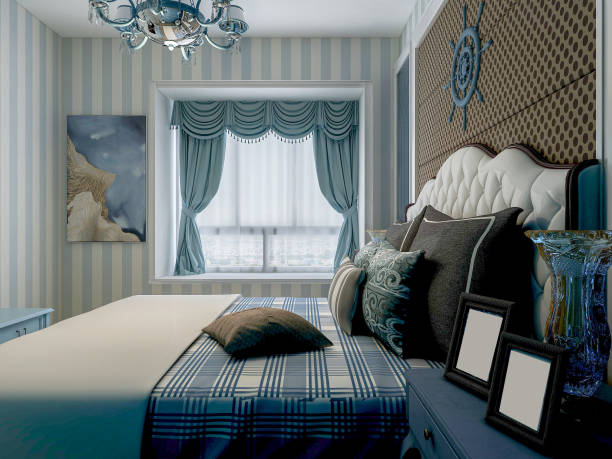 European style bed with vintage elegance and nobility, smooth lines and exquisite carvings, showing a strong artistic appreciation.
Most European style furniture will add gold or other color decorative strips, while American style furniture is painted in a single color.
Classical style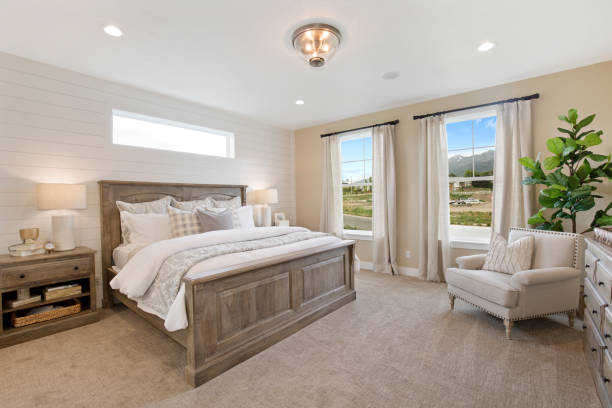 The strict proportional relationship is the basis of classical style furniture. The proportions of the parts and the whole, and the morphological relationship between the pattern and the structure are very well proportioned and coordinated.
The colors of classical style beds lean toward warm colors, such as burlywood, crimson, etc. Classical style beds reflect the changes and dynamics of space through soft curves and exquisite carvings.
Modern minimalist style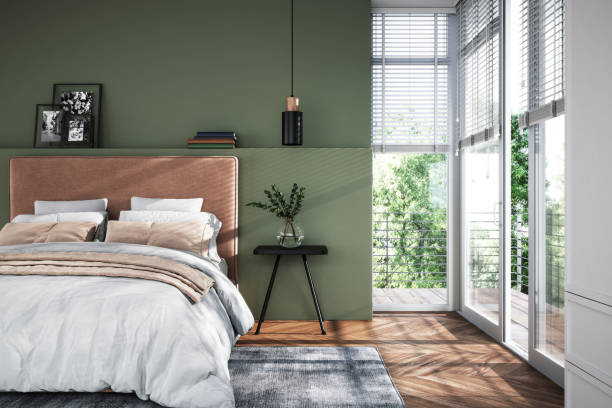 The modern minimalist style bed is not as fancy as classical furniture. It has less trimmed edges and gives a comfortable and spacious feeling.
However, due to the simple lines and few decorative elements, modern minimalist style bed needs perfect soft furnishings to match in order to show the beauty.
Modern minimalist style bed also has advantages in environmental protection and durability, and usually costs a little lower than other styles.
Check up An Overview of Coffee Tables in China
Mediterranean style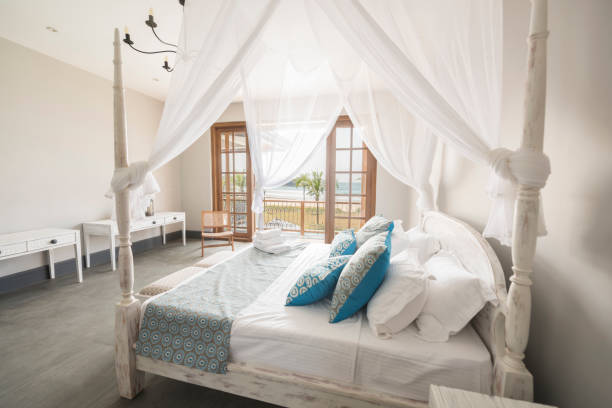 Most of the Mediterranean style bed have simple lines, rounded edges and distinct regional characteristics. The base color is mainly blue and white. Mediterranean style has a romantic but spontaneous personality characteristics.
1-3 Bed from China by size
China bed size refers to mattress size (width and length). The followings are the different China bed sizes with measurements in both cm and inches.
China bed sizes(cm)
| | | |
| --- | --- | --- |
|   |  Width(cm) | Length(cm) |
| Single    |   99 |   190 |
| Small Double |   120 |   190 |
| Queen Size |    150 |    200 |
| King Size    |        180    |    200 |
China bed sizes(inches)
| | | |
| --- | --- | --- |
|   |   Width(inches) | Length(inches) |
| Single       |   39" |   75" |
| Small  Double |     48"  |   75" |
| Queen Size |      60"   |    79" |
| King Size     |     72" |     79" |
The Single Bed is best for:1 person
The Small Double Bed is best for:1 person and small bedrooms
The Queen Bed is best for:2 people and those taller than 190cm/6ft 2ins
The King Bed is best for:2 people or more and those who like extra room
Check up Buying China Mattress:What to Consider&Where to Buy
1-4 Bed from China by price
Cheap Price range: 1500RMB to 5000RMB
Moderate Price range: 5000RMB to 10000RMB
Better Price range: 10000RMB to 20000RMB
Super Price range: more than 20,000RMB
One of the main reasons why you are recommended to buy China bed is that Chinese bed manufacturers can offer beds on a large scale and in a wide range of prices, and customization is also available.
It is worth noting that the price can vary a lot for the same design.The difference comes from material to craftsmanship to brand to every detail of the bed.
No matter what level of market you are targeting,you will always find good sources for beds in China.
Check up Importing China Hotel Furniture for Your Hotel Project
2. What is the quality of China beds?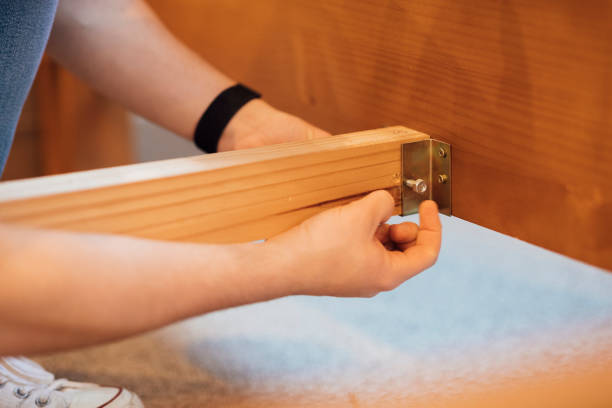 Generally speaking, most China beds are well-made and of good quality. After all, China has a long history of more than 40 years in furniture making and bed manufacturing. In addition, Chinese manufacturers have access to high-quality materials and skilled craftspeople.
Many bed factories act as OEM factory for famous bed brand in the world.A comprehensive quality control system has also already formed.
However, it is important to remember that not all China beds are created equal. There is a wide range of quality and prices available, it's all about your positioning.
It is important to do your research before purchasing one. Make sure to read reviews and compare prices to find the best deal.
Overall, China beds are a good investment. They are usually well-made and durable, and can provide years of comfort and relaxation.
Check up 2022 Top 10 Brands for China Tiles
3. What are the steps of choosing a China bed?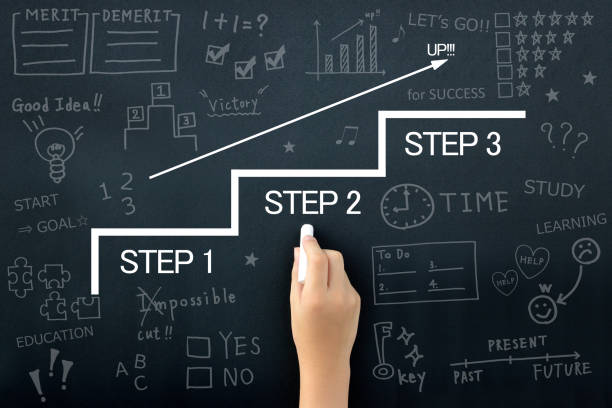 3-1 Measure your space
If you're looking for a new bed, one of the first things you'll need to do is measure the space where it will go. This will help you to determine the size and type of bed that will fit best.
When you're measuring your space, it's important to keep in mind that you'll need room not only for the bed itself but also for any other furniture you plan to put in the room. This includes dressers, nightstands, and any other pieces you might want to include.
The most basic proportion of bed to bedroom, do not exceed one-half, the ideal proportion should be one-third.
The space between the end of the bed and the wall is usually the aisle of the bedroom, and it is recommended that the width of the aisle is not less than 50cm in order to facilitate the passage of the family.
If there is a closet on the side of the bed, but also to ensure that the width is not less than 60cm.
Check up How to Import Carpet from China-A Complete Guide
3-2 Choose a style
Nowadays, there are beds come from different styles in the China market. The bed sets the tone to the whole style of the bedroom.
Make sure you pick out a bed that works with the overall design aesthetic that you have in the rest of your bedroom.
As mentioned above, the China bed can be classified into 7 major styles including:Chinese style, Korean Style, American Style, European style, Classical style, Modern minimalist style and Mediterranean style.Each style of bed has their own advantages.
Advantages of Chinese style bed:
Sturdy and well-built
With intricate designs and carvings
Some come equipped with built-in storage options
Last for many years if properly cared for
Advantages of Korean style bed:
Sleek and modern design
Space-saving
Wide range of prices
Advantages of American style bed:
Add a touch of luxury to any bedroom
Offer a lot of support
Greater durability
Advantages of European style bed:
With feature intricate designs and detailed craftsmanship
Add a touch of luxury your bedroom
Sturdy and longer lasting
Advantages of Classical style bed:
Quality framework
exquisite, eye-catching design elements
Provides a big selection of styles (related to different design areas)
Advantages of Modern minimalist style bed:
Wide range of prices
Suitable for both residential and commercial spaces
Easy to care and clean
Advantages of Mediterranean style bed:
Bring a more romantic and natural atmosphere
Provides a great deal of comfort
Easy to maintain
Perfect for small spaces
3-3 Pick a material
In the Chinese market,in terms of material, the common beds are mentioned above like Solid wooden bed,Leather bed,Fabric bed,Metal bed and Rattan bed.Consider what will look best in your space and with your other furniture.
Solid wooden beds can last for years with the right care. They're also relatively easy to clean, although you'll need to dust them regularly. Plus, solid wooden beds have a classic look that never goes out of style.
Leather and fabric beds are very popular right now, and they can add a lot of comfort to your bedroom. However, they're more difficult to keep clean, so if you're not willing to put in the extra effort, they might not be the right choice for you.
Metal beds are less common, but they can give your bedroom a more modern look. Metal beds are durable and often come in modern designs. They are also easy to clean and relatively affordable.
Rattan beds are a great option If you're looking for a unique and stylish bed, Rattan is a natural material that can add a touch of rustic charm to any bedroom.But what you need to know is that  rattan is a relatively light material, so it's important to choose a rattan bed that has a sturdy frame.
Check up 10 steps you need to know for successful custom furniture projects
Summary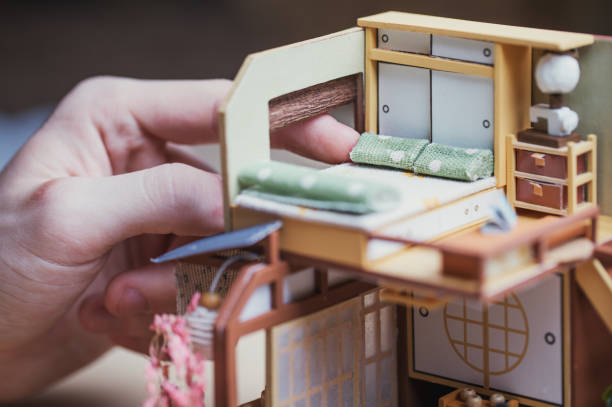 Now you should be clear about what beds are available for you in China.With so many advantages such as unlimited options,large production capacity,premium quality at reasonable price,mature industry chain if importing beds from China,look no further on your list of furniture market for bed.
Check up our excellent articles of   TOP 6 China Furniture Factory Locations you need to know   and   Furniture in China-a complete guide for buyers  
 to get a comprehensive understanding of where and how to import bed furniture from China.You are also welcome to contact us or visit our website https://www.simonsense.com/ to get more useful information.
Others also checked up...
Top 5 China's Lighting Industry Bases;including Top 10 Brands