Introduction
Do you have a large project such as a business hotel or luxury hotel where you have a long list of purchases and custom items? Then you'll be looking for hotel furniture suppliers from a larger geographic area. And this may include focusing on international markets, especially on sellers in China.
China is known for being a manufacturing powerhouse. It is a source of all kinds of products and a place where the world buys raw materials and finished products. Whatever style, size and material you want, Chinese manufacturers can always make it for you.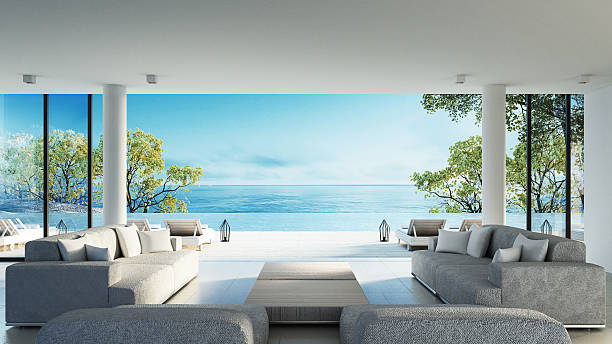 But importing an item from any place is obviously not that easy,thus you may need to have some knowledge before importing China hotel furniture.
In this guide, you will learn about the basics of importing hotel furniture from China.
Preparations before importing China hotel furniture
1. Decide on a design scheme for your hotel project
When it comes to importing furniture for your hotel, there are a few things you need to take into account. The style of your hotel is one of the most important factors, as the furniture needs to match the overall aesthetic. Here are some of the most popular hotel styles: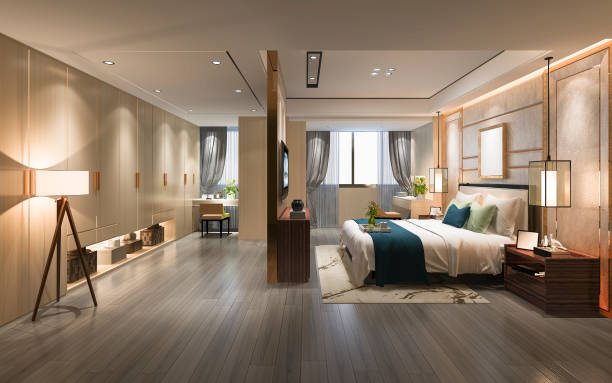 Luxury: If you're looking to create a luxurious and elegant atmosphere, then you'll want to opt for classic pieces such as ornate beds and sofas, high-end materials like marble or mahogany, and intricate details like carvings or gold leafing.
Modern: For a more contemporary look, choose sleek and simple furniture with clean lines and minimal embellishments. This style is perfect for minimalist hotels or those that want to make a modern statement.
Industrial: If you're after an edgy, urban vibe, go for industrial-style furniture with exposed brick walls and metal accents. This style is perfect for trendy boutique hotels.
Traditional: If you're aiming for a classic, timeless look, then traditional style furniture is the way to go. Think heavy wood pieces with intricate carvings and delicate details.
Eclectic: Don't want to choose just one style? Why not mix and match different styles to create a unique and eclectic look? This is a great option for hotels that want to stand out from the crowd.But you need to make sure the furniture should be versatile and able to fit in with a range of different styles.
Check up Home Furniture in China|An Ultimate Guide
2.Make a list of purchases of hotel furniture
●Hotel guest room and bedroom furniture
If you are looking for furniture in hotel rooms or bedrooms, then you will get the following types of furniture:
| | | | | | |
| --- | --- | --- | --- | --- | --- |
| Bed | Mattress | Beside table | Chair  | Stool | Couch  |
| TV cabinet | Coffee table  | Desk | Luggage rack | Mirror | Wardrobe |
| Chest of drawer | Carpet | Curtain | Wall paper | Painting | Lighting |
●Hotel lobby furniture or lounge furniture
You can find various elaborate designs and different types of furniture materials in the hotel lobby.Some of these products include:
| | | | | |
| --- | --- | --- | --- | --- |
| Hotel reception desk | Office chair | Lobby bench | Lounge sofa | Coffee table |
Check up 16 Super Office Furniture Manufacturers in China
●Hotel patio furniture
Any hotel without nice patio furniture does not look complete.To do this, you can purchase the following products from China.
| | | |
| --- | --- | --- |
| Outdoor lounge set | Outdoor sofa | Outdoor table |
●Hotel restaurant or bar furniture
Let your customers can well enjoy your delicious food, should also be your pursuit.For this, you need the following items:
| | | | | |
| --- | --- | --- | --- | --- |
| Dining table | Dining chair | Barstool | Restaurant booth | Stackable chair |
Check up Wooden Furniture from China|Everything You Need to Know
3.Know the furniture import standards of your country
Different countries have different weather conditions, and thus have different product standards. This affects your choice of hotel furniture as it may require different technology. Check with the experts in your country to know the different options available to you.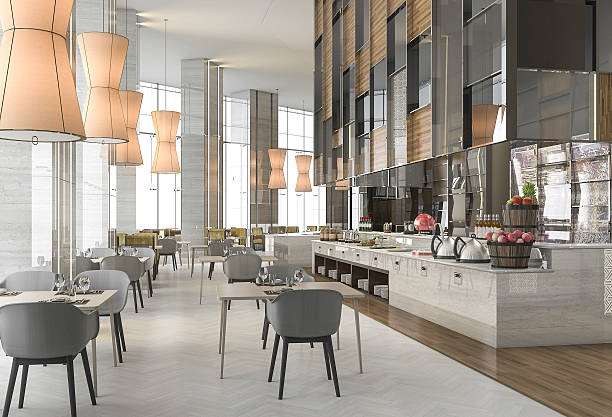 4. Plan an approximate budget
Planning your budget for purchasing new hotel furniture can be a daunting task. However, by taking the time to plan and allocate your funds accordingly, you can ensure that you find the best hotel furniture for your project at the best price.Here is a general guide to help you plan your budget:
●Decide how much you want to spend on each piece of furniture. This will help you stay within your budget and ensure that you are getting the best value for your money.
●Factors in the cost of delivery and assembly. Often, furniture companies charge a fee for delivering and assembling the furniture. Make sure you budget for this expense.
●Make sure you budget for extra accessories, such as bedding, curtains, and artwork. These small details can really elevate the look of your hotel room and make your guests feel at home.
●Set aside money for regular maintenance and repairs. Furniture requires regular care and upkeep in order to look its best. Make sure you have a fund available for repairs and replacements when necessary.
●Allow for unforeseen expenses. Unexpected costs can always pop up during a furniture purchase. Make sure you have a little extra money set aside just in case.
By following these tips, you can create a furniture budget that works for you and your hotel.
5.Get to know major production locations and their popular products
In considering Chinese manufacturers when purchasing your hotel furniture, you need to know that China has 6 manufacturing clusters.
They are Pearl river delta furniture factory location,Yangtze river delta furniture factory location, The Bohai Sea Surrounding furniture factory location ,Northeast furniture factory location , The west furniture factory location and The middle China furniture factory location .
These wholesale market offer a comprehensive range of hotel furniture products at very affordable rates.
Read more: TOP 6 China Furniture Factory Locations you need to know
Learn more knowledge about importing furniture from China,be sure to check:Furniture in China-a complete guide for buyers 
Factors to focus on when choosing the perfect supplier
1.Focus on product quality and safety
When it comes to importing China hotel furniture , quality and safety should be the top priorities for businesses. Poor-quality hotel furniture can not only look bad, but it can also be dangerous, posing a risk to both employees and customers.
That's why it's important to work with a supplier that can offer high-quality products that meet all safety standards. A reputable supplier will have a rigorous quality control process in place, ensuring that all hotel furniture meets or exceeds the required safety standards.
In addition, it's important to ask for documentation verifying that the hotel furniture has been tested and certified. This documentation can include test reports and safety certificates from independent third-party laboratories.
By focusing on quality and safety, businesses can rest assured that they are getting hotel furniture that is not only beautiful, but also safe for employees and customers.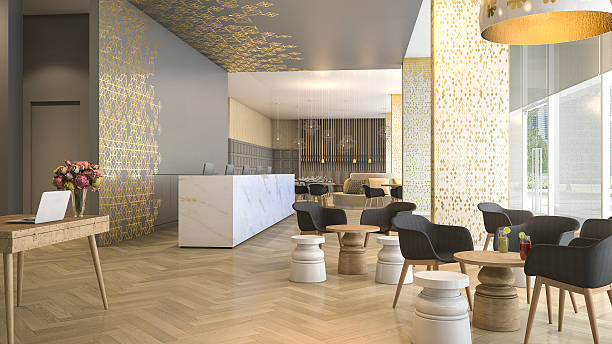 2.Focus on vailability of various supplies
When importing China hotel furniture, make sure that you have access to the materials you need in order to complete the project. . For example, if you are looking for a specific type of wood, it is important to make sure that the supplier has access to that type of wood. If they do not, then the quality and timeliness of your order may be affected.
By focusing on the availability of supplies, you can ensure that your order is processed as quickly and smoothly as possible. This will help to minimize any potential issues that may arise during the import process. By taking the time to research your supplier, you can avoid these problems and ensure a successful furniture import from China.
3.Focus on price and practicality
When importing China hotel furniture , it is also important to consider both price and practicality. Furniture that is too expensive or not practical for your needs may end up being a waste of money.
There are many different types of hotel furniture available from Chinese suppliers, so it is important to do your research before making a purchase. You should consider the size of your hotel, the style of furniture you want, and the price.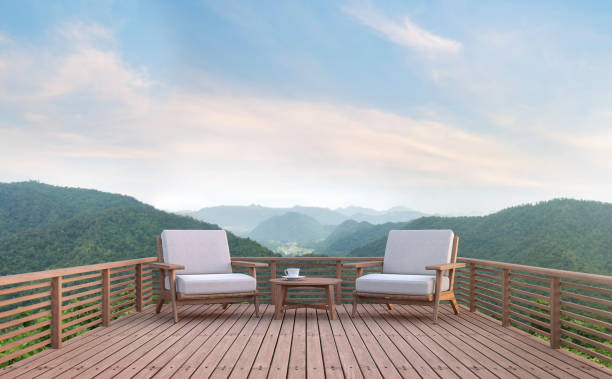 4. Focus on service and efficiency
Some people might think that it doesn't matter what kind of furniture is imported from China, as long as the price is right. However, it's also necessary to pay attention to the supplier's service and efficiency in order to get the best value for your money. A good supplier will be able to provide high quality hotel furniture quickly and efficiently, while also offering good customer service.
It's also important to make sure that you are dealing with a reputable supplier. There are also unscrupulous suppliers out there who will try to take advantage of buyers by selling low quality products or by providing poor customer service. So it's important to do your research and find a supplier that you can trust.
Read more:2022 Top 10 Brands for China Tiles
Problems you may encounter when importing China hotel furniture
1.Problem on quality
This is a common problem, especially for first-time importers who have not done enough research on their product suppliers.Typical quality problems include scratches, pungent smell,uneven colour, deformation and structural looseness.Avoid this problem by dealing only with supplier who has strict product quality enforcement.
2.Problem on delivery time
Whatever your time is planned, unexpected events may delay your delivery.Many factors can cause delivery delays like Chinese holidays, production problems, regulatory problems, port overloads, bad weather , etc. Think about all of that when considering the delivery time. Also negotiating compensation for delayed delivery in a contract may also help to prevent delays.
3.Problem on payment
Most suppliers in China require a 30% deposit before production, and the balance after completing the order before shipment.
For secure payment methods, the following are the common payment methods for your suppliers in China:
Online payment , International wire transfer ,  PayPal ,  Cash , Letter of credit
4.Problem on after-sales service
Problems on after-sales service are common in any international type of trading. To avoid the  problem,choose big brands that focus on the quality of brand development and research on how they deal with customer complaints and how long they deal with after-sales problems.
Check the article The ABC of how to choose and maintain Hotel Furniture to learn how to extend the service life of your hotel furniture.
Conclusion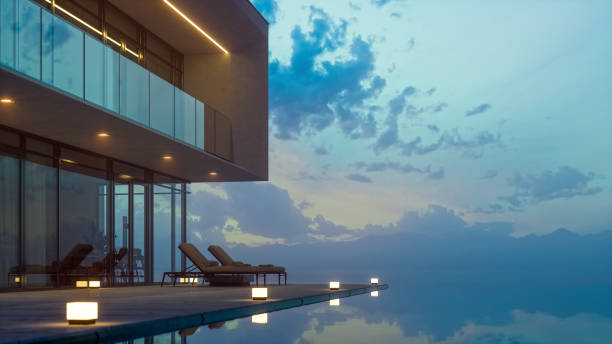 China is the world's largest exporting manufacturer of furniture due to its reasonable price, high quality, wide range of products, as well as the latest design and innovative technology.
Starting planning on importing hotel furniture from China is a smart choice with a perfect balance of money, price and quality.
If you have any other questions about your hotel furniture purchasing or feel dizzy when looking for suppliers, please be sure to visit our website https://www.simonsense.com/ where you can get more useful information about importing items from China or contact us directly.We offer hassle-free one-stop solutions to help inviduals and businesses buy furniture from China the right way.
What Simonsense Can Help You
Easy Communication
We can understand your needs well and come back with solutions.
Quality Assured
Factory audit and quality inspection make your orders secured.
Low Cost
We are able to build up a good furniture source and keep a moderate price.
Save Time
We can efficiently recommend products and suppliers from a good furniture souce.
Hassle Free
Tell us your request in detail ,we will handle everything next to set you hassle -free.
Low MOQ
Low MOQ orders are also welcomed in Simonsense.