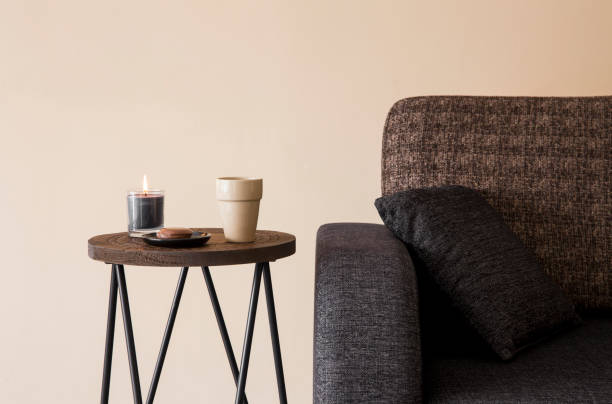 Today, coffee tables are found in almost every home and office. They have become a staple in furniture design and are often used to create focal points in a room. In China, coffee tables have a long history that dates back to the Qing Dynasty.
During the Qing Dynasty, the Chinese aristocracy would use coffee tables as a way to show their wealth and status. These tables were often made of expensive materials such as marble, jade, and ivory. They would also be decorated with intricate carvings and designs.
Now coffee tables in China continue to be a popular piece of furniture for many different reasons.There are many different styles, colors and designs of coffee table available to your interior decorator.
In this article,we will introduce you an overview of coffee tables in China.Keep reading and you  will get some useful information for youself.
Coffee tables made of different materials
In China,you can find coffee tables commonly made of wood, glass and metal.
Wood coffee table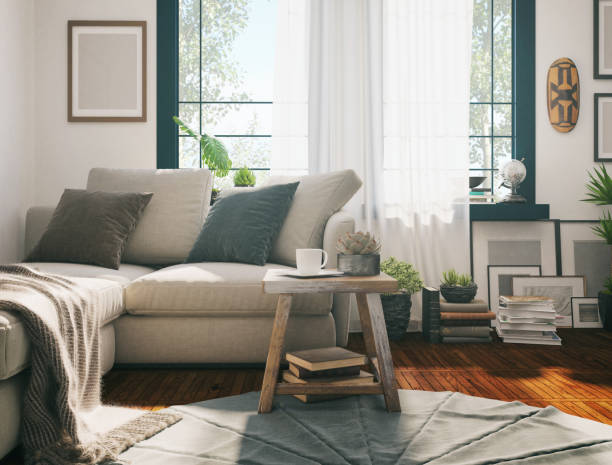 One of the most popular types of coffee table in China is the traditional Chinese style wooden coffee table that is accentuated with lacquer or red lacquer. These lacquered tables are usually made of rosewood, mahogany, oak, teak, bamboo and other hardwoods. The appearance of these tables are enhanced with carvings of Chinese characters, flowers, birds and other traditional designs.
Many people choose Chinese wooden coffee tables also because of the quality of the construction. These tables are often made from high-quality wood materials, which means that they will last for many years. Additionally, the construction process is very careful, so you can be sure that the table will withstand heavy use.
Check Wooden Furniture from China|Everything You Need to Know.
Glass coffee table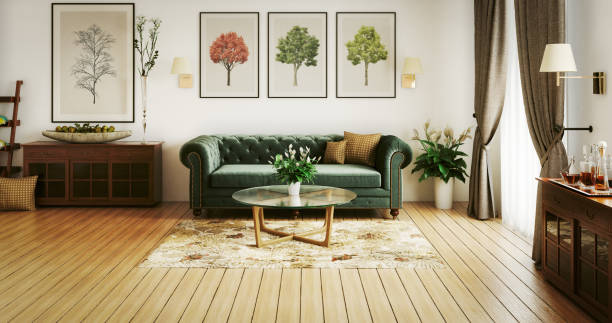 Another popular type of coffee table in China is the glass top coffee table. These tables are made from beautiful, thick glass and they feature intricate designs that are inspired by traditional Chinese art. They can add a touch of elegance and sophistication to any room and they are sure to attract attention. Glass top coffee tables are perfect for small spaces because they don't take up a lot of room.
Best of all, Chinese glass coffee tables are surprisingly affordable, making them a great option for budget-conscious shoppers.
Metal coffee table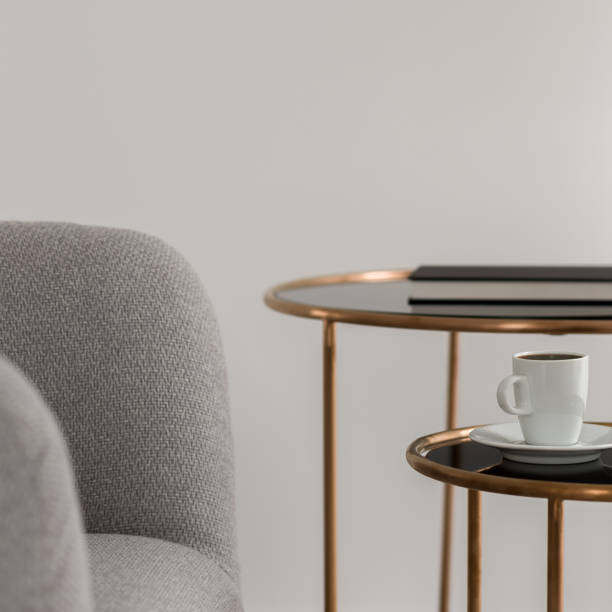 There are many different styles of metal coffee table to choose from on the market in China.One of the most popular styles of metal coffee table is the industrial style. This type of table is very simple and minimalist, and it often has a metal frame with a wooden top. Another popular style is the vintage style. This type of table is typically made of antique metal and has a very nostalgic look.
The first thing that catches the eye is the variety of shapes and designs that metal coffee tables can have. They can be quite simple and minimalist, or elaborately decorated with engravings, carvings or other ornaments.
Check up Importing China Hotel Furniture for Your Hotel Project
Top 10 coffee table suppliers in China
1.LANDBOND GROUP
Landbond Group began in 1984 rooting in national culture and serving modern home taste. It is the bearer of China's national home brand. After 37 years of efforts, Landbond has become a leading enterprise in China's furniture industry, and is known as the evergreen tree for the development of China's private enterprises.
The main product categories of Landbond include civil medium and high-end solid wood furniture, soft sofa, mattress, customized wall cabinet, carpet, etc; It has more than 800 middle and senior professionals in management, marketing, design and engineering technology; The company has strong R & D capability and can quickly convert scientific research achievements into production and commercial benefits; The production process and technology have the international advanced level, and can meet the needs of multiple varieties, high quality and fast supply services.
2.QM Furniture
For over 25 years, Qumei,headquartered in Beijing, has been designing and manufacturing high quality.In 1990s, Qumei raised to famous for the bending wood technique, being a leader of Chinese furniture industry.At the same time,Qumei focused on setting up and extending manufactures,and building standard assembly lines.Until now, Qumei has 4 factories ,400,000 square meters in total. 80% assembly lines are imported from Germany and Italy.Sound quality control system, progressive manufacture facilities,stunning process, strict environmental responsibility,and exclusive quality check take Qumei being a high level in Chinese furniture industry.
The name of Qumei refers to the "beauty of the curves", but indeed also to the techniques and  expression of a simple but elegant lifestyle it shares.
Check up China Bed:How Much Do You Know ?
3.MARKOR Furnishings
Founded in 2001, MARKOR Furnishings is subordinate to MARKOR International Household Products Co., Ltd.. Since the first chain store opened in Tianjin, China on December 28, 2002, MARKOR Furnishings has developed into more than 70 furniture chain stores in China.
MARKOR Furnishings and its affiliated MARKOR Investment Group Co., Ltd. are one of the largest furniture export enterprises in Asia. High quality products bring stable European and American markets.《Wood industry and Manufacturing》, the most authoritative industry magazine in the United States, called "MARKOR" a "great call from China".
Relying on the furniture manufacturing industry, the company goes to the international market and has become one of the largest furniture export enterprises in China. The company has a large-scale and professional processing and production base, an efficient enterprise management platform, a strong R & D organization and a global sales network.
4.Ashley Homestore
Founded in the United States in 1945, Ashley Homestore always adheres to the manufacturing concept of benefiting thousands of founders and ending at perfection.Across more than half a century, it has developed into a well-known home furnishing brand in North America through its unremitting pursuit.
Ashley Homestore is committed to providing consumers with fashionable design, rich choices, outstanding quality, professional service and whole-house solutions, which has won the trust of millions of families in 123 countries around the world.
At present, Ashley Homestore has opened nearly 150 stores in China , and more than 900 global stores.Whether it is the living room, restaurant, bedroom, study and other whole-house furniture, or mattress, bed products, lamps and other home accessories, Ashley Homestore is all-inclusive.
Check up 2022 Top 10 Brands for China Tiles
5.IKEA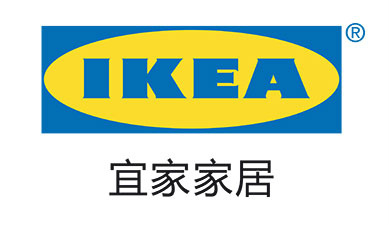 Founded in 1943 in Sweden, Sweden Ikea Group has become the world's largest furniture and home goods enterprise.
There are 355 shopping malls in 29 countries worldwide (from August 31,2017), of which 35 are in Chinese mainland.
IKEA adopts a global procurement model. It has set up 16 procurement regions around the world, three of which are in Chinese mainland, namely South China, Central China and North China.Ikea has accounted for 18 percent of its purchases in China, ranking first.
By March 31,2016, IKEA had reached 19 retailers in mainland China, expanding the required storage capacity from 100,000 cubic meters to more than 400,000 cubic meters.China has become one of IKEA's largest purchasing markets and the most important space for business growth, playing a pivotal role in IKEA's global strategy.
Check up Home Furniture in China|An Ultimate Guide
6.Comfort Garden Furniture
Shenzhen Comfort Garden Furniture Co., Ltd. is a factory-trade integrated company that produces outdoor furniture.Comfort has a large 2,000 square meters of outdoor furniture exhibition hall, exhibiting more than 3,000 spot samples.Comfort also uses PIPS one-stop design and customized production and distribution system in domestic outdoor furniture enterprises, and cooperates with many catering institutions and chain cafe restaurants.Now,Comfort has cooperated with more than 500 small and medium-sized restaurants, with customers all over China.
Comfort also has many years of experience in exporting to Europe and the United States as well as rich comprehensive supporting design ability of outdoor furniture, and cooperates with more than 100 designer institutions all the year round.
7.KUKA Home
KUKA, incorporated in 1982, devotes to becoming a "home" centered professional leader.Now, it has developed KUKA Home, KUKA Industry, KUKA Investment.It has scores of subsidiaries home and abroad, including Aofan (Shanghai), Rolf Benz (Germany), Rocky Design (HK) and Shuangke Technology.It mainly engages in home design, manufacturing and decoration.
KUKA Home is a globally renowned home brand.Since its founding, it has specialized in studying, developing, producing and selling furniture for living rooms and bedrooms.At present, KUKA Home sells its products to over 120 countries and areas of the world.It provides tens of millions of families with high-quality products and services.
8.LINSY
LINSY, founded in 2007, is a home brand integrating professional R & D, manufacturing, sales and after-sales. For a long time, with accurate big data operation as the core, LINSY has deeply cultivated the Chinese young people's market by virtue of advanced and efficient furniture industry cluster mode and strong e-commerce operation ability, accumulated a large number of Chinese young consumers.
LINSY provides highly humanized home life solutions for Chinese young consumers, creates a better lifestyle for consumers, and is committed to becoming the preferred brand for young people to buy furniture for their first time.
Check up 16 Super Office Furniture Manufacturers in China
9.HuiHe Furniture
Yuan Rui Industrial Co. , Ltd. is the customized furniture industry leader which has supplied for large-scale projects and also is the first customized furniture brand in China.HuiHe furniture - the main brand of Yuan Rui Industrial Co. , Ltd. .
Founded in 2009, the company focuses on the customization of model room furniture, sales office furniture, villa furniture, club furniture, hotel furniture, high-end private luxury house furniture, etc. After years of development and precipitation, it has built a high-quality operation and management team, top product design team and new product R & D team. There are more than 350 front-line production technicians and the production base covers an area of 50 acres, which not only enables Yuanrui to receive large orders, urgent orders and difficult orders, but also ensures the delivery time.
Yuanrui furniture regards quality as life. The quality center precipitates 337 customized furniture quality standards, and has two systems of error prevention and error correction to prevent unqualified products from flowing to customers.
10.Uvanart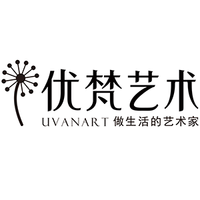 Uvanart is an international art home brand with an international design team. In 2012, Uvanart was founded in Beijing 798 Art District. It was engaged in art dissemination in the early stage. In 2013, it transformed into art furniture. Now it has become a leading brand of Chinese fashion art furniture, a strategic partner of Alibaba group and a benchmark brand of new retail practice.
Through efficient supply chain cooperation and new retail practice, Uvanart continues to innovate management and provide cost-effective and all-round art home solutions.
Uvanart's products adopt the OEM procurement mode and maintain long-term cooperation with large and medium-sized foreign trade factories. Environmental protection standards and process quality are synchronized with European and American brand furniture. With the characteristics of international fashion design and high cost performance, Uvanart is loved by consumers who pay attention to the quality of life.
Check up Buying China Mattress:What to Consider&Where to Buy
So there you have it, a small round-up of 10 amazing coffee table suppliers in China. I believe you've got more specific information to help make up your mind. Maybe it is pretty hard to choose a favorite, so that honor should come down to you. Each comes with some fantastic products, and there will be one of the ten that will meet your needs, whatever they may be.
If you've decided to buy coffee tables in China,then here is a related article that brings you a basic understanding of every detail for purchasing furnitures in China.
Furniture in China-a complete guide for buyers
Rapid development of China's furniture industry
Since the reform and opening up, with the increase of Chinese residents' disposable income and the acceleration of urbanization, China's furniture industry has developed rapidly. At present, the output value of Chinese furniture has accounted for 25% of the global furniture output value, becoming the first furniture manufacturer around the world.
Data from China IRN
At present, the extensive high-speed growth stage of China's furniture industry has basically ended, the industry is facing a period of structural adjustment. There is an urgent need for transformation and upgrading, and the development of China's furniture industry has entered a new stage. The high-level intelligent technology is gradually mature in furniture manufacturing, and is suitable for the field of customized furniture and finished furniture widely used in the world.
Data from China IRN
Related article: All you need to know about wholesale furniture in China
Conclusion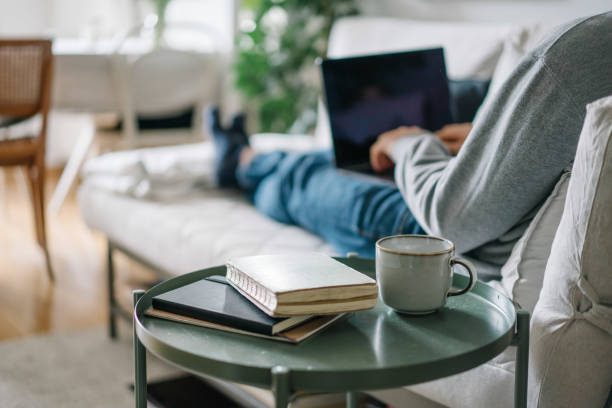 As the demand for coffee tables in China continues to grow, we can expect to see more and more unique and innovative designs being created on the Chinese market.So if you are in the market for coffee tables,why look further when China can be your best choice.
Before your visiting China directly for furniture,we recommend reading these two articles,there are definitely places you want to visit when you come.
Top 8 Malls in Lecong Furniture Market
TOP 6 China Furniture Factory Locations you need to know
About Simonsense
As a reliable one-stop furniture solution maker with over 10 years of sourcing ,Simonsense is always happy to help lower your furniture purchasing costs without sacrificing the quality. Reach out to us at any time and we'll set you up for furniture success!
Others also checked out...
Top 5 China's Lighting Industry Bases;including Top 10 Brands