Introduction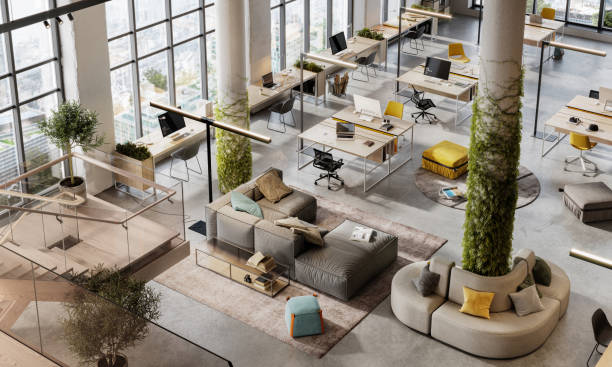 At present, China's office furniture manufacturing industry has formed five industrial clusters: the Pearl River Delta, the Yangtze River Delta, Bohai Rim, the Northeast and the West. The furniture production capacity of these five regions accounts for about 90% of the total production capacity of China's furniture manufacturing industry.
Among them, the Pearl River Delta and the Yangtze River Delta are the two main industrial areas with high export volume, and the Western furniture industrial area mainly faces the domestic market.
Region

Representative industrial cluster

Pearl River Delta region

Lecong furniture trade industry

Dalingshan furniture export base

Longjiang furniture industry

Dayong mahogany furniture industry

Yangtze River Delta region

Anji chair industry

Likou furniture industry 

Yuhuan European classical furniture industry

Bohai Rim region

Ningjin table and chair furniture industry

Shengfang metal glass furniture industry

Xianghe furniture industry

The Northeast region

Zhuanghe solid wood furniture industry

The West region

Chengdu Wuhou District furniture industry
Related article:TOP 6 China Furniture Factory Locations you need to know
16 Super Office Furniture Manufacturers in China
Here are 16 super office furniture manufacturers in China, which have been in the office furniture industry for years and built up a great reputation.Now check them out below.
1.FMARTS
FMARTS Office Furniture Co., Ltd., located in Guangdong Province, China, has independently developed and produced six product series, including screen partition, high compartment, administrative table group, plate table group, sofa, chair and steel products. It has the comprehensive supporting supply capacity of the project.
Focusing on the "Research on the human needs of the office", FMARTS has set up and controlled intensive sales outlets in the global market, with sales networks all over the mainland, Southeast Asia, the Middle East and European and American countries. In the Chinese market, there are 1063 outlets including specialty stores and special distribution agencies in major and medium-sized cities; There are 32 sales outlets in the international market.
FMARTS brand sales terminal has a large number of high-quality consultant sales team to serve customers 24 hours a day. There is a center of tens of millions of flagship experience and scheme demonstration in the group headquarter.
2.Sentu jiaju 
Sentu Furniture Co., Ltd. is a large office furniture enterprise integrating R & D, design, production, manufacturing and global sales. It is committed to the fields of office furniture, hotel furniture, teaching furniture, customized furniture and commercial furniture. It has a production plant area of 80000 square meters, more than 600 production workers and more than 200 high-tech personnel.
Sentu has been focusing on the manufacturing and overall supporting of environmental protection office furniture, providing users with one-stop overall office furniture solutions, and providing one-stop services such as on-site measurement, full case design, customization, installation and distribution, after-sales service and so on.
The marketing network covers a wide range, with more than 500 distribution and direct sales outlets, and the products are sold in Europe, America and other countries.
Check up China Bed:How Much Do You Know ?
3.ZHENMING OFFICE FURNITURE 
Zhenming Office Furniture Co., Ltd., founded in 2004, is located in Shanghai, China's economic center with convenient transportation.
At the beginning of its establishment, the company has determined the enterprise purpose - "become a trusted enterprise for customers". It is a comprehensive enterprise integrating office space environmental art research, office furniture product R & D and design, production and manufacturing, channel sales and after-sales maintenance.
The product series covers solid wood series, panel series, office screen series, seat sofa series, etc. All the products have passed the international authoritative SGS standard testing, and some indicators exceed the industry average level.
Brands and products are exported to East Asia, Southeast Asia, the Middle East and other international markets, and five central warehouses and huge marketing service outlets have been established in China. The annual output value is 56.82 million rmb in 2016 .
4.AURORA FURNITURE 
Aurora Group was founded in 1965. With the goal of creating a better office environment, the business field covers office equipment, office furniture, 3D printing, electronics, intelligent equipment and cloud business industry.
In order to strengthen the market demand, with the strategy of integrating production and marketing, Aurora Furniture has built six centers in Jiading Park, China, including design, engineering technology, quality inspection, office environment display, logistics and education. It is an office furniture brand with steel, wood and chair factories. Its service scope covers the whole country and can meet the office needs in a short time.
Aurora Furniture products have also won many awards such as German iF Design Award, American IDEA International Design Excellence Award, Red Star Award and Red Cotton Award, which are excellent brands in the eyes of medium and high-end customers.
Check up Importing China Hotel Furniture for Your Hotel Project
5.Senrop
Guangdong Senrop Furniture Co., Ltd. is a modern enterprise with a complete system of professional office furniture from design, production and sales.
The company has a standard plant covering an area of more than 60000 square meters and a production base of more than 100 mu, advanced production equipment imported from Germany and Taiwan and more than 800 experienced professional and technical personnel, with an annual output value of more than 100 million rmb.
The company specializes in the design and production of office furniture, solid wood furniture, office chair series, large desk series, administrative desk series, office screen series, conference table series, sofa / tea series, file cabinet series, front desk / peripheral furniture series, etc. The materials and unique technology of the products have won the unanimous recognition and support of its customers.
6.ONLEAD
ONLEAD Group is the first professional manufacturer of modern office furniture in China. In the office furniture industry for more than 20 years,it has been rated as the top ten leading brand of office furniture in China.
ONLEAD Group has selected high-quality materials globally, introduced advanced manufacturing equipment from Italy, Germany, Japan and other countries, positioning itself in high-end customer groups, and manufactured office furniture of solid wood, board, sofa, chair, steel products, high partition wall and other systems. "Serve zero distance, pursue zero defect" has become its persistent pursuit of quality concept.
ONLEAD Group is based on the high-end office furniture market and its service network covers the whole of China. At present, there are more than 120 sales networks in major and medium-sized cities throughout the country. Customer relationship covers all sectors of the national economy. It has succeeded in China Petroleum, China Mobile, Siemens, Huawei, Coca-Cola, ABB, Alibaba, Tencent and many other top 500 companies in the world, as well as the government.
At the same time, while actively expanding the medical, financial, school, public furniture and other product lines, Onlead has become China's leading supplier of comprehensive office furniture.
Check up Buying China Mattress:What to Consider&Where to Buy
7.Gevanco
Gevanco, a domestic independent original brand, has its own production plant and design team.Modern production base, first-class complete sets of production equipment, complete and orderly production lines, rigorous quality management system provide a powerful quality assurance for Gevanco Furniture.
Gevanco adheres to the concept of environmental protection. The actual measurement of formaldehyde in the company's panel is 0.4mg/100g, which has reached the E0 panel standard.
Gevanco continues to make breakthroughs and innovations, from manufacturing furniture to improving office space and increasing office added value. Gevanco's research on the construction of office environment is playing a more and more important role.
8.ZHIMEI JIAJU
Shanghai Zhimei Office Furniture Co., Ltd. is a modern office furniture enterprise, adhering to the use of EO grade environmental protection panels. Zhimei Furniture provides the design of office environment in the 21st century: office screen, office desk series, filing cabinet, conference series, supervisor table, office chair, sofa and peripheral series.
Based on years of rich experience in serving global customers, unparalleled human resources in the industry, perfect service and support system and strong partnership, Zhimei Office Furniture is committed to helping people work more flexibly in business activities, social activities and  achieve their dreams.
Check up Wooden Furniture from China|Everything You Need to Know
9.TAIZILONG 
Jiangsu Taizilong Furniture Co., Ltd. has focused on high-end office furniture customization for 17 years. It is a medium and high-end office furniture enterprise integrating R & D, production, sales and service. It has advanced computer-controlled electronic cutting machine, pressing machine, automatic edge banding machine, punching machine and other modern furniture processing equipment.
The style of Taizilong Furniture products focuses on the concept of "modern fashion office furniture" and continues to innovate in the research and development of product functional styles and materials. At present, there are rich style series, including solid wood series, panel series, office screen series, seat sofa series, steel storage series, etc. After the extension, the products reach 300-500 product specifications and varieties.
Taizilong has won praise from customers at home and abroad for its excellent quality, unique style and high-quality pre-sales and after-sales service.
10.GOKENG
Gokeng Furniture Co., Ltd., originated in 1983, is a comprehensive commercial furniture enterprise integrating design, development, production and sales.
Gokeng Furniture has a modern industrial 4.0 intelligent manufacturing factory, and its main product categories include paint, panel, software, solid wood, steel, plastic, powder coating and other major commercial furniture categories.
Over the past 40 years, Gokeng Furniture has been focusing on channel construction, establishing more than 300 strategic service points across the country, more than 700 authorized dealers and more than 3000 terminal after-sales service outlets.
Its global marketing network covers more than 30 countries and regions such as Asia, North America, Europe, Japan, Southeast Asia, Australia and the Middle East, and its service fields cover national government organs, public institutions, financial system, education system, medical system, communication system, energy system, private enterprises, etc.
Check up Home Furniture in China|An Ultimate Guide
11.DONGYE FURNITURE 
Zhongshan Dongye Furniture Manufacturing Co., Ltd., established in 2010, is a furniture enterprise integrating design, R & D, production and sales, specializing in the production of office tables and chairs, conference tables and chairs, screen stations and other panel office furniture, solid wood office furniture and hotel furniture.
Dongye Furniture has a production plant area of 80000 square meters, more than 600 production workers and more than 200 senior technicians, a marketing center and exhibition hall area of 6000 square meters, and more than 100 professional marketing personnel.
Its marketing network has covered a wide range with more than 500 distribution and direct sales outlets, and its products are sold to Europe, America and other countries.
12.Lamex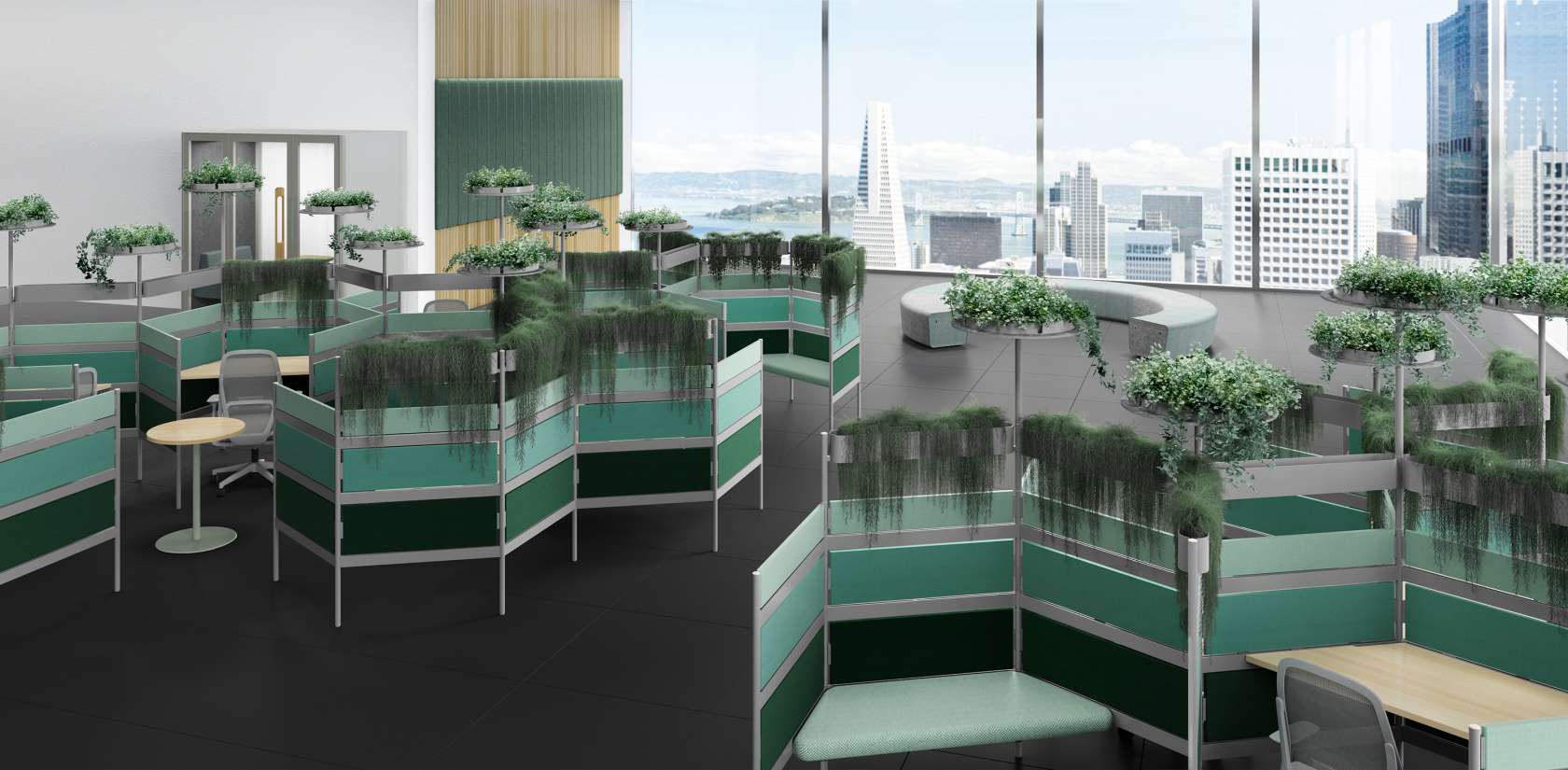 Founded in Hong Kong in 1977, Lamex has been a pioneer in the office furniture market in Greater China and the rest of Asia. Its mission is to deliver quality, value and service and it has developed a stellar reputation for Trusted Leadership & Operational Excellence.
As one of Greater China's leading manufacturer of comprehensive office furniture solutions, Lamex operates showrooms and sales offices in Hong Kong, Shanghai, Beijing, Shenzhen, Guangzhou, Chongqing as well as supporting dealer partners in China. Lamex also maintains an extensive distribution network covering the rest of Asia including its newest direct sales office in Singapore.
Lamex's manufacturing plant is the most modern of its kind in China and Asia. In addition to housing its product design, manufacturing, and testing facilities, this state-of-the-art plant is also the site for its warehousing, administrative and training functions. Having all these activities concentrated under one roof enables Lamex to imagine inspiring workplace solutions that blend global design trends with local tastes and preferences.
To ensure consistently meet quality standards, Lamex relys on independent 3rd party laboratory testing. Independent laboratory personnel are located on Lamex's manufacturing sites. They randomly pull products offline to test for compliance. The lab is also used in the development of new products during design process to support its commitment to "Design for Quality", "Design for Manufacturing" and "Design for Sourcing".
Check up An Overview of Coffee Tables in China
13.Boke
Foshan Boke Furniture Co. Ltd. is a reliable whole office furniture manufacturer founded in 2013. Its founder, Liu Haiming, is passionate about top-of-the-line products and has been engaged in the office furniture industry for over 20 years.
Everything concerning Boke Furniture is done in-house. Boke has its own module design engineers, fabrication factory, plastic injection factory, in house spraying facility, and assembly/testing room, all of which are located at Foshan plant. The factory can produce more than half a million pieces of whole office furniture every single year, with a turnover of more than $10 million annually.
The B2B model of doing business allows Boke to keep prices low and the quality of products high. Boke can afford to keep prices so reasonable, which has a lot to do with its high volume production and the advantages that its supply chain offers.
Boke is well aware that it is impossible to meet all requirements proposed by all clients with its stock offer. This is why Boke added the custom design option to its services.Its clients provide dimensions, and then Boke designers offer CAD drawings free of charge. After going through the review process, and the customer approves the design, Boke goes into production.
There are three pillars of Value-Added Services at Boke Furniture :Custom packaging and branding – Branded packaging and documentation for Boke products.Customized design and production – Color, scale, spatial layout, and other custom design choices. Delivery and transport – Freight forwarding, logistics, regional selection preference, customer clearance, and trade documentation.
14.Sunon
Sunon is a leading workspace solution provider. For around 30 years, Sunon has been creating better places to work by weaving workplace wellbeing into the fabric of its company's mission. As an expert in the commercial furniture industry, Sunon is always looking for innovative and smart ways to perfect its products to serve customers' needs.
Sunon invests heavily in research and development every year. Sunon R&D teams study the newest space concepts and the office trends for the foreseeable future, with an emphasis on creating user-centric products. Besides a domestic R&D team of over 100 and its European R&D Center in Berlin, Sunon has also established partnerships with renowned overseas design studios and independent designers.
Sunon introduced advanced automatic production lines from Germany and Italy to achieve digitalized production. The whole process is precisely controlled by the German HOMAG automatic sawing machine and HOMAG CNC machining center, achieving a processing accuracy of ±0.1mm.
Whether you are an employee or employer, and whether for work, meetings, training, or leisure, Sunon creates better environments for its customers. Till now, Sunon has served 160+ global fortune 500 clients, including Google, Coca Cola, WeWork, Alibaba, Siemens, Huawei, etc.
Today, Sunon is the largest furniture manufacturer in Asia and one of the largest in the world. With our global headquarters in Hangzhou, China; its U.S. headquarters in Irvine, California; and an R+D center in Berlin, Germany, Sunon serves customers in 115 countries and have over 4,000 employees around the globe.
Check up How to Import Carpet from China-A Complete Guide
15.Quama
Quama Furniture Group was established in 1993, with nearly 30 years' experience in furniture manufacturing and marketing. It has office furniture, hospital furniture and hotel furniture, which make it become one of the best enterprises with the strongest capacity of furniture equipment supporting and the most comprehensive products in the industry.
Quama has its own modern-scale manufacturing base in Foshan,equipping with the advanced automated production lines from Germany and ltaly, covering 325,000 sqm in total. lt is the only one enterprise in China who has office furniture, hospital furniture and hotel furniture.Quama has its own solid wood workshop, MFC workshop, partition workshop,seating workshop,metal
workshop and hardware workshop,which could guarantee high-end quality and implement the flexible customization.
Quama has a professional sales and design team which could help its clients to make workspace design and workspace solutions.Based on abundant product model library,Quama could present the workspace solutions out with 3D simulation scenes and VR cartoons to bring the clients an intuitive visual experience,which is more persuasive to end clients.
Quama sets up a wide national distribution network in more than 30 regions and province capitals and sells well abroad in more than 50 countries and districts. The total turnover is more than 1 billion RMB.
16.KINWAI
Since established in 1993, for over 25 years Kinwai Group has been dedicating to creating the better living space for the people, it includes the fields of construction industry, home furniture and commercial furniture.
Kinwai Commercial Furniture Domestic Brances have been dedicating over 20 years to solve and provide the best considerate plans and services of comprehensive commercial office space to the state and business clients.
With the well-established and standard managements and networks, all production lines from Kinwai Commercial Furniture are introduced the advanced facilities and machineries from overseas to build a 320 thousands s.q.m. productional base. Kinwai also insists on craftsmanship spirit of striving for quality, skill, perfection and creation. This spirit guides Kinwai leading the industry with its high standards, and has been officially awarded a number of certificates. Kinwai became the most reliable and trustful brand for global markets with great reputation insisting on quality, designs and services.
Numbers of state companies and commercial corperations such as CNPC, CNOOC, BOC, CCB, ABC, ICBC, CHINAMOBILE, State Grid, HUAWEI, SUNING, GAGC, CIMIC etc. and well-known hotel groups such as Hilton, Sheraton, IHG, Hyatt etc., they all have become the long-term strategic partners and clients of Kinwai by trusting and satisfying with its fine quality and good services.
Check up 2022 Top 10 Brands for China Tiles
Conclusion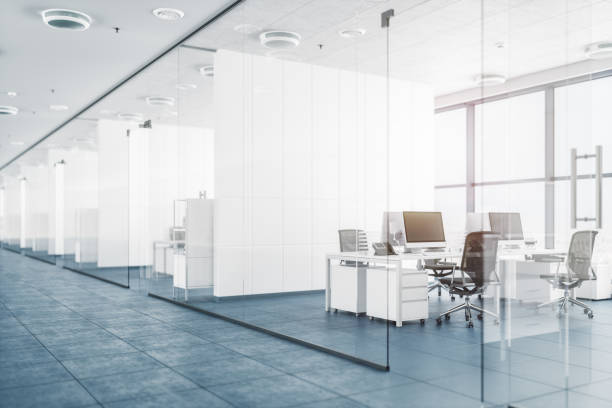 When it comes to the best office furniture manufacturers around, we have to tread carefully;after all, we are only one click away from poor quality, disappointing results. Hopefully, after reading this article, you are now able to make an informed decision to who you think can provide you with the best office funiture and more.
See 73 questions to ask your future furniture supplier and Furniture in China-a complete guide for buyers    to ensure a better deal for your office furniture purchasing.
About Simonsense
Here at Simonsense,we are one of the best in class furniture sourcing agents in this field.We are  always happy to help lower your furniture purchasing costs without sacrificing the quality. Contact us now and see how we can help get the best possible deal from China for you.
Others also checked out...
Top 5 China's Lighting Industry Bases;including Top 10 Brands