China's lighting industry has developed greatly since the reform and opening up, and has now formed two industrial clusters in the Yangtze River Delta and the Pearl River Delta, with a rapidly developing industrial distribution pattern in Jiangxi, Fujian, Shandong, Beijing and Liaoning.
Especially in the Yangtze River Delta and Pearl River Delta regions, the lighting industry has formed a huge scale of production capacity and a perfect domestic and international sales network, and its total production capacity has accounted for more than 70% of the country's electric light sources and lighting products, which is both the center of China's lighting appliance industry and an important production base for light sources in the world.
China's exports of lighting in 2021
According to China Customs statistics, China's total exports of lamps, lighting fixtures and parts thereof from January to December 2021 amounted to RMB 319.02 billion, up 22.6% year-on-year.
From the export structure, at present, the United States, Canada-based North American market, Germany, the Netherlands, France-based EU market, Vietnam, Malaysia and other ASEAN markets, Saudi Arabia and other Middle East markets, as well as South Korea, Japan, Australia, Russia market, is the main market for Chinese lighting products exports.
In this post,we have selected the five representative lighting industry bases, namely China Lighting Capital, China Lighting Township, China First City of Boutique Lighting, China Street Light Manufacturing Base and China Energy-Saving Lamp Township, to understand the development of China's lighting industry in miniature from some of their developments.
Top 5 China's Lighting Industry Bases
1. China Lighting Capital - Guzhen Town
Guzhen Town, located in Zhongshan, Guangdong Province, was jointly awarded the honorary title of "China Lighting Capital" by China Light Industry Federation and China Lighting Appliances Association in 2002.
Lighting is the leading industry and economic pillar of Guzhen. From 1982 to the present, Guzhen has formed a lighting industry cluster with Guzhen as the center, covering the surrounding three cities and 11 townships, with an annual output value of more than 100 billion yuan, employing more than 300,000 people, becoming one of the world's several major lighting professional markets and the largest professional production base and wholesale market for lighting in China.
According to the 2014 annual report of China Lighting Association, Guzhen lighting accounts for 70% of the national lighting market share, and is exported to more than 200 countries and regions, becoming one of the world's largest professional lighting markets, and the annual sales market value has reached more than 100 billion yuan.
In 2017, Guzhen has 38,000 lighting and its accessories enterprises, including 7,739 lighting merchants. Guzhen has also become a national market procurement trade mode pilot, and its products are sold well at home and abroad, enjoying greater popularity and reputation.
The representative brands are:
2.China Lighting Township - Lianglang Town
Located in Ningbo, Zhejiang Province, Lianglang Town is a national key town and a national civilized town.
In 2001, Lianglang Town was named "China Lighting Township" by the Ministry of Agriculture and Industry, and in 2005, Lianglang Town was named "China Lamp Manufacturing Base" by China Light Industry Federation and China Lighting Appliances Association.
In 2008, a large number of new lamps were launched in Lianglang town, and local lamps enterprises developed new products such as LED outdoor lamps and small energy-saving lamps, which were very popular in foreign markets.
By 2010, a complete industrial chain of lamps and related industries had been formed in Lianglang town. There are more than 400 lamps manufacturers in the town, and more than 1,800 sales outlets of lamps have been opened nationwide, forming 15 series of various outdoor lamps with more than 1,000 varieties. The products sell well in domestic and international markets, and Lianglang has become the largest outdoor lighting production base in China.
The annual production capacity of the main products of the town's lighting industry reached more than 60 million sets, accounting for about 40% of the national output.
The representative brands are:
3.China First City of Boutique Lighting - Beijing Shilihe
In 2008, Beijing Shilihe was named "China First City of Boutique Lighting" by China Business Enterprise Management Association.
Shilihe Lighting City is located in Beijing's home building materials special commercial street, and is one of the largest, branded and complete professional lighting stores in China.
Shilihe Lighting City has a business area of more than 100,000 square meters, with nearly 500 merchants settled. The Lighting City is divided into three commercial areas: home lighting area, engineering lighting area, and boutique lighting area, which covers thousands of lighting brands and tens of thousands of lighting products.
In order to facilitate the purchase of domestic and foreign customers, the Lighting City has created a professional humanized quality service system. The mall has a free leisure water bar area, a variety of barrier-free facilities, free English and Russian shopping guide, and the implementation of the purchase, delivery and installation of integrated intimate service. In addition, the Lighting City also takes the lead in launching the "early compensation" and "40 days returnable" system, allowing consumers to shop here without worry.
The representative brands are:
4. China Street Light Manufacturing Base- Guoji Town
Located in Yangzhou , Jiangsu Province, Guoji Town is also known as the "Hometown of Lamps". Guoji Town is the largest street lighting production base in China and one of the outdoor lighting production bases in China. The town has 500 lamps manufacturers, with 800 patents of all kinds, and the sales volume of lamps industry reaches 20 billion yuan. The products occupy one third of the national street light market, and one out of every four street lights in China is produced here.
5. China Energy-Saving Lamp Township - Gaohong Town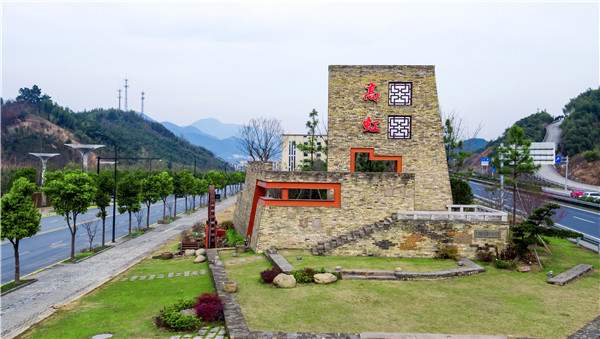 Located in Hangzh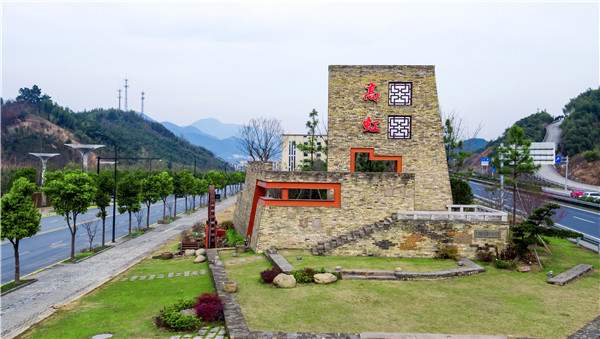 ou, Zhejiang Province,Gaohong Town is one of the three major energy-saving lamp manufacturing bases in China.
In 113.3 square kilometers of land, there are 180 energy-saving lamp enterprises, 50 large-scale enterprises with an output value of more than 5 million, and 5 enterprises with hundreds of millions of dollars alone. The products are sold all over the country, America, Europe and Southeast Asia.
The annual output of energy-saving lamps in Gaohong Town is 1.3 billion, with 200 million whole lamps, accounting for one-third of the total production in China and one-tenth of the total production in the world.
Geographical Distribution of Lighting-related Enterprises in China
According to the "Statistical Report on the Number of Lighting Enterprises in China", as of March 2022, China has registered a total of 2.84 million lighting-related business market entities (including Hong Kong, Macao and Taiwan) in the industry and commerce, including 2.35 million enterprises and 490,000 individual business households.
China Lighting Network data shows that the geographical distribution of lighting-related enterprises for the most in Guangdong, followed by Jiangsu, Shandong. From the geographical distribution, Guangdong has 279,256 enterprises, ranking first. Jiangsu and Shandong ranked second and third with 166,420 and 146,634 respectively. Zhejiang, Sichuan, Henan, Shanghai, Anhui, Hebei, Shanxi are also among the top ten.
•Guangdong mainly produces indoor lighting fixtures, decorative lamps are mainly concentrated in Guzhen in Zhongshan and Dongguan.
•Zhejiang, Jiangsu and Shanghai mainly produce outdoor lamps and light sources.
•Yuyao in Zhejiang and Gaoyou in Jiangsu are the main street lighting production areas.
•Ningbo in Zhejiang mainly produces outdoor decorative lamps.
•Shangyu, Lin'an, Jinyun in Zhejiang mainly produce energy-saving lamps, ring lights and automotive lights.
•Shanghai, Changzhou in Jiangsu mainly produce flood lighting fixtures and electrical accessories.
The number of new registrations of China's lighting-related companies is on the rise
Data from the China Lighting Network in the past decade shows that the number of new registrations of lighting-related enterprises has increased year by year and showed a significant jump in the trend.From 2012 to March 25, 2022, the number of newly registered companies was 1.74 million, showing an explosive growth in overall size.
The Newest China's Top 10 Lighting Brands
1.Opple Lighting
Started in 1996, Opple Lighting is a comprehensive lighting enterprise integrating R&D, production, sales and service.
The company has more than 5,600 employees, with multiple production bases including Shanghai headquarters and Zhongshan Industrial Park and Wujiang Industrial Park. The company's products cover LED and traditional light sources, lamps , electrical appliances, kitchen and bathroom ceiling products, and other fields.
As a benchmark provider of total lighting solutions in China's lighting industry, Opple Lighting is not only committed to studying the rational use of light and providing thoughtful products, but also provides consumers with professional supporting services such as differentiated total lighting solutions to comprehensively enhance user experience.
In recent years, the company has established a strong marketing team and a perfect marketing network at home and abroad based on the characteristics of the domestic and international lighting markets and users' purchasing habits. Now it has more than 40,000 sales outlets in various channels.
In addition, the company has actively expanded its overseas business and established a good brand image in the Middle East, South Asia, South Africa and other emerging markets.
2.NVC Lighting
Founded in 1998, NVC Lighting has been focusing on LED lighting business, with intelligent, healthy, humanized lighting technology, to provide users with high-quality lighting application solutions. NVC Lighting products cover commercial lighting, office lighting, furniture lighting, light source appliances, landscape lighting, outdoor lighting, railroad lighting, educational lighting, medical lighting and other series of tens of thousands of products, is one of the lighting industry's more extensive coverage of the brand.
In China, NVC has manufacturing bases in Guangdong, Chongqing, Zhejiang and Shanghai, and has set up two major R&D centers in Guangdong and Shanghai. The country's 37 operation centers and more than 3,000 brand stores form a comprehensive customer service network. In the world, NVC has set up business institutions in more than 40 countries and regions to develop an international marketing strategy.
Adhering to the concept of "light environment expert", NVC has always been to create a world-class brand as the ultimate goal, and continue to promote the development and application of advanced lighting technology to practice brand beliefs and commitments with the spirit of experts.
3.TCL Lighting
TCL Lighting, founded in 2000, is an important industry of TCL Group and the first high-tech enterprise in China to obtain energy-saving certification. The company is committed to the development of Micro LED display, Mini LED backlight and display and other components business, as well as green lighting and intelligent lighting .
Based on innovative technology research and development, the company takes health and intelligent lighting as the key points of development, and specializes in serving system customers in municipal transportation, office, real estate and commercial.
TCL has offices in large and medium-sized cities in China, with channel outlets covering all provinces and cities, and can provide products and total solutions and services to customers. At the same time, TCL has established stable customer cooperation system in Europe, America, Middle East and Southeast Asia markets.
4.Yankon Lighting
Founded in 1975, Zhejiang Yankon Lighting Group Co., Ltd. is a national key high-tech enterprise, a national large-scale enterprise, and one of the largest energy-saving lamp production and export bases in China. Its product line has covered to five categories of LED-based commercial lighting, home lighting, office lighting and outdoor lighting.
In terms of market development, Yankon Lighting always insists on taking market demand as the guide, and has branches in Belgium, the United States, Vietnam, etc. While developing globally, the domestic market is developing at a high growth rate every year, and so far more than 2,000 distributors have been set up in the domestic market, and more than 1,500 stores of Yankon brand have been reached.
With its own strong production scale, Yankon Lighting has formed a production capacity of 500 million LED lighting products and 100 million energy-saving lighting products per year, and become an international lighting products production and manufacturing base.
5.Huayi Lighting
Founded in 1986, Zhongshan Huayi Lighting Co., Ltd. now owns a 200,000 square meter lighting industrial park and a general store business hall of over 20,000 square meters. In the lighting business,  Huayi has successfully built a mature industrial chain covering R&D, production and sales of lamps, light sources, accessories and other related products.
The company has been focusing on product development and design and technological innovation investment,and the R & D team reached hundreds of people scale. The company has invested heavily to build a lamp testing laboratory of over 2,000 square meters, which has been accredited by CNAS and is a special testing organization for domestic lamps , with third-party laboratory qualification.
The company has  established a relatively mature marketing and sales system, and the products are exported to more than 70 countries and regions around the world. Huayi also set up a professional marketing team, ready to provide customers with convenient service.
6.Senqiu Lighting
Zhongshan Senqiu Lighting Co., Ltd was established in 1992, located in Guzhen Town, the "China Lighting Capital". The company is dedicated to the research and development, production and sales of civil, engineering and commercial lighting products.
Senqiu has 19 branch factories, which are dedicated to the R&D and production of crystal lamp series, chandeliers, ceiling lamps, wall lamps, guest room lamps, civil table lamps, floor lamps, kitchen and bathroom lamps, modern lamps, energy-saving lamps, lighting accessories, packaging and other products. The products have passed ISO9001, CCC, CE, UL, SASO, etc. and are  exported to more than one hundred countries and regions such as Europe, America, Middle East, Southeast Asia, Australia, Russia, Japan and Korea.
As a well-known brand at home and abroad, Senqiu implements five-star service standards in pre-sale, sale and after-sale of products, and strives to build a first-class service team for franchisees, so that all customers can feel the quality service, commitment and guarantee of Senqiu products.
7.Kaiyan Lighting
Kaiyan Lighting Co., Ltd, established in 1999, is located in the economically developed Pearl River Delta region of China. The company has a strong product development and independent innovation ability with 50 new product series out every month, and now has tens of thousands of types of lighting fixtures.
After years of marketing strategic planning,Kaiyan has launched four main lighting series: luxury crystal full copper lamp series, European simple type lamp series, antique type lamp series, home and commercial lighting fixture series. The company is well known in the industry and has been awarded the two honorary titles of "National Inspection-free Products" and "Guangdong Famous Trademark".
8.Diamond Lighting
Founded in 1979 in Hong Kong, Diomond International Lighting Group Co., Ltd, with the core development strategy of "rooted in Hong Kong, backed by China and facing overseas",  has achieved rapid development in all aspects over the past 40 years.
As a multinational lighting group,Diomond Group is headquartered in Hong Kong, with production bases in China and the Philippines, and brand marketing centers in Dongguan and Guzhen, China, and Las Vegas, USA.
As the originator of the domestic crystal lamp industry, Diomond Group has more than 30 years of rich experience in designing and producing crystal lamps, and is one of the very few lighting companies that have their own complete production chain, and is the first company in the China's lighting industry to become an authorized brand of Swarovski® Elements.
Diomond Lighting Group has three major R&D centers in USA, Philippines and China and more than 100 excellent designers at home and abroad. More than 1000 top hotels and famous buildings in more than 100 countries and regions in the world have their lighting projects completed by Diomond.
9.FSL
Founded in 1958, Foshan Lighting is a large backbone enterprise in China's electric light source industry, approved by the State Council as an export base for mechanical and electrical products, and enjoys the right to operate self-supporting export business.
The company takes the production and manufacture of various electric light source products as the core, mainly divided into three series of civil lights, motor vehicle lights and gas discharge lamps, and 40% of its products are exported to more than 20 countries and regions such as Europe, America and Southeast Asia.
Foshan Lighting is the export-oriented enterprise with the largest scale, the best quality, the highest foreign exchange generation and the best benefit in the electric light source industry in China. It is also the only national industrial enterprise in the whole industry that can compete with the products of the three famous international lighting companies and enjoys the reputation of "China 's Lamp King" in both domestic and international markets.
The company has the latest global product technology and high-quality sales team, with a perfect and efficient operation system and production management system.It always dedicates to the global electric light source market development and service, to provide customers with world-class products and services.
10.Pak Lighting
Guangdong Pak Lighting Co., Ltd, founded in 1991, is a comprehensive enterprise dedicated to developing, producing and promoting high-quality green energy-saving lighting products and providing customers with comprehensive lighting solutions and professional services.
Headquartered in Guangzhou ,Guangdong Province, the company has five production bases in Guangzhou, Zhaoqing and Chongqing, with an annual production of hundreds of millions of sets of LED and fluorescent lighting products, covering commercial lighting, office lighting, industrial lighting, outdoor lighting, home lighting and other fields.
Over the years, Pak has always implemented a strict quality control system and passed ISO14001:2004 environmental management system certification, ISO9001 international quality system certification, energy saving certification, 3C certification, CE, VDE, TUV and other certifications.
In recent years, on the basis of maintaining the leading position in commercial lighting, Pak has been vigorously developing home lighting and electrician projects, and the products have entered thousands of households. At the same time, Pak actively enters the overseas market and strives to become an international lighting enterprise.
End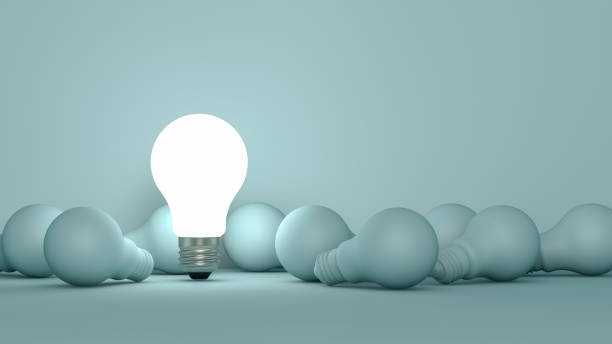 Looking back at the history of the development of the lighting industry, whether in the world or in China, lighting is an industry that continues to develop steadily. China has been developing a bit faster in recent years, which is also recognized worldwide. Looking ahead to China, the future development of the lighting industry has a bright future.
About Simonsense
Here at Simonsense,we are one of the best in class furniture sourcing agents in this field.We are  always happy to help lower your furniture purchasing costs without sacrificing the quality. Contact us now and see how we can help get the best possible deal of lighting products from China for you.
Others also checked out...
TOP 6 China Furniture Factory Locations you need to know
73 questions to ask your future furniture supplier
Importing China Hotel Furniture for Your Hotel Project in 2022

Wooden Furniture from China|Everything You Need to Know